Continuing on from part one, we look at the remaining five tips to assist you with overcoming difficult situations in property management. 
Blogger: Darren Hunter, international property management trainer 
Take responsibility! 
If you are to successfully solve the issue, you must take personal accountability to'own' the problem until it is fully resolved, ensuring that you are not tempted to palm it off to someone else when you know that only you should be dealing with it! If the issue is formally assigned to someone else by management then no problem, but issues can be deeper and more complicated if you needed to take responsibility right from the start!

Take control! 

It is a sad fact that most people do not have the ability to make something happen, resorting to mediocrity and half-heartedness, not resolving to deal with a situation with determination, drive and dedication. If a problem is complex, your resolve must always be greater than its depth; your willingness to defeat it greater than the problems energy to spin the circumstances out of control. Focus 100 per cent on the core issues, keep going with motivation and determination until the problem is 100 per cent resolved to a satisfactory, successful solution and conclusion.

Go to ground 

This means that you must control all other distractions that may impede your ability to focus and deal with the situation. Make yourself unavailable, switch off your mobile phone, place a 'do not disturb' on your office phone, move to another part of the office, leave the office altogether to the sanctity of another environment where you can really focus without distraction. Control the environment that you need to get the job done!

Watch for errors! 

Ensure that everything you do is error free! Problems compound with errors and stuff ups and can take two to three times more time to fix than if you just got it done right in the first place! If a jet is falling out the sky the pilot must focus 100 per cent on the problem at hand and cannot afford to make any errors if they and their passengers are to survive! You too must also have this attitude!
Be the expert! 

Make yourself the expert in dealing with whatever the problem is so that you learn and earn the right to defeat the problem or issue. Do you need to learn about some type of repair, understand the residential tenancies act to the section relevant to the problem or need to deepen your knowledge of local council bi-laws? What is the special knowledge that you need to learn?  Apply yourself to your research. Speak to the right people and become the expert for the moment.

The skills and shaping of character that property management can give you through rigorous problem solving are great  and can help you in all areas of your life outside of your role.

We all agree that in property management you never have to watch the clock and every day is different. 

Enjoying your role means also becoming a great problem solver!
ABOUT THE AUTHOR
---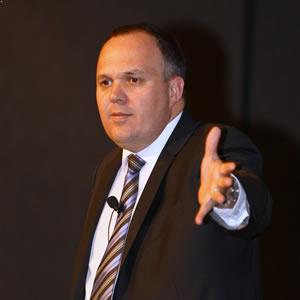 Trainer – LPMA
Darren Hunter is a national and international property management trainer, speaker, consultant and authority on property management fees, and income maximisation strategies all designed to grow your rent roll profit, without extra rent roll growth required.

A consultant and trainer now for over seven years, Darren has previously worked as the state property manager with one of Australia's most respected real estate brands recruiting, training, implementing policies and procedures and managing 28 property managers in 18 regional offices over South Australia and the Northern Territory. Darren has presented for the Real Estate Institutes in WA, SA, NT and TAS and has presented at the Leading Property Managers of Australia Forums(LPMA) in 2007, 2008, 2009, 2010, 2011 and 2012