Earlier today I did a simple Google search on 'customer service' and it produced 1.1 billion results in 0.29 seconds. A second search on 'what is outstanding customer service?' produced over 50 million results in the same time. The conclusion I came to was that the internet content must be expanding faster than the universe on topics that mention a product, customers and services and/or customer service theories.
Blogger: Alister Maple-Brown, CEO, Rockend
Recognising that many people and businesses are publishing material on the theme, what is really important for property managers and property investors to know? I often make the comment that our industry of property management should really be called "people management". The property may be the asset managed, but by far the hardest part of the job and the most time consuming part, is managing the people involved in the many personal transactions each day. A broken toilet, a late rent payment or a request for an invoice copy all generate a series of communications that can either make or break a relationship between supplier and customer.
At Rockend, we use a simple model in our client service team which handles approximately 10,000 customer interactions every month to develop our staff and measure their performance.
Access – Attitude – Knowledge
Viewing this model from a customer perspective ensures that our people are accessible to help customers when they want assistance. We aim to ensure that when we provide assistance the Rockend specialist is professional, polite and always projects the right attitude to demonstrate that they understand the customer need. And finally, we constantly develop our people to build technical, industry, business and communication skills to ensure that they have the knowledge to help a customer in need.
The real test for success at every customer interaction is how the communication is delivered and received. You may be an owner manager, a trade specialist or the property manager in a large real estate office but for any role, good communication underpinned by access, attitude and knowledge is critical to build good relations with customers and suppliers.
You may think that I have made what is a complex matter (managing communications with people) seem simple. I have, because I have made some very big assumptions. First, that you have proven systems and processes in place to operate your business and second, that your business has enough trained people to operate in a stable, profitable manner. Yes, these are big assumptions based on the fragility of many start-up and small businesses, but are key to build a sustainable small business.
It's interesting to see how forgiving customers will be when they really understand what you do for them and when you demonstrate the value of the service you provide. We all know that open and honest communication is essential to build the trust required for a long term relationship. It's also required for a single transaction if you want the customer to come back one day.
So as we look at a new financial year, ask yourself; could you communicate better and is there value in applying our simple model to improve service delivery at every transaction? Think Access – Attitude – Knowledge.
ABOUT THE AUTHOR
---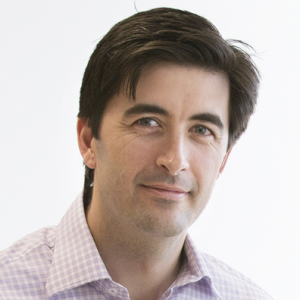 Alister Maple-Brown is the CEO of leading property management software provider, Rockend.  After completing his BA in both Australia and the United States he worked on Capitol Hill in Washington, DC followed by two years as an analyst, trainer and business development manager in the worldwide sales division at Inktomi, a rapid growth software business in Silicon Valley, California.
Alister has been with Rockend since 2001 and as sales manager grew new business revenues by 40 per cent over the years before moving into the marketing team until 2007. For the following three years he led the product development team before moving to the role of general manager of PropertyTree, Australia's first cloud based property management solution. In mid-2012 Alister became CEO of Rockend.
Alister is dedicated to the development of innovative technology which will become even more central to Rockend's future progress in the property industry.
Make sure you never miss an episode by subscribing to us now on iTunes
And dont't forget to leave REB a review!

Listen to other installment of the Real Estate Business Podcast