It is true that not all business is good business. This is the core of the @home business model. My conversation with a recent potential client reinforced my thoughts on this subject and it was a great feeling to be in a position to say, thanks but no thanks.
Blogger: Michelle Williams, managing director, @home Property Management Solutions
To summarise this experience, I received an email from a client saying he was looking to change agents due the property manager being incompetent. He went on to say his agent suggested he was a "difficult client" and that the representative of that agency was "thin skinned" and took it personally.
Once upon a time I would have jumped at any opportunity to pick up a file from another office. Particularly if the property was in the high end of the market (which was the case in this instance). However with alarm bells ringing I knew that I needed to know more about the situation before accepting the management.
After several emails back and forward I quickly established that he was in fact a "difficult client" and this client would never be satisfied no matter how good the management was. I put an end to the email trail by suggesting that I would need to have a discussion with him to establish whether or not we could work together.
The conversation didn't go well. Whenever I asked a question he was very defensive. He would cut me off every time I tried to speak and quite frankly, he was plain rude.
When I suggested how important it was for us that our clients respected our advice based on experience, he said "we would get along fine, if you did what you were told". I then suggested that in my opinion he was not looking for a property manager, he was looking for an order taker and perhaps he will find one elsewhere.
I am not suggesting here that you should remove all "difficult clients" from your business. The truth is, some start that way and if you deliver on your commitments they often become your biggest advocates. In my experience however, it is a small percentage, so you really need to know you have done everything you can to establish the reason for the behaviour and determine if it is likely to continue.
In order to maintain a consistent level of service to all of your clients, you must be selective with both the properties you take on to manage and also the clients. You should audit your existing rent roll and remove the energy drainers and time wasters. This action will result in the following changes within your business;
It will....
$11.       Free up time to focus on customer service strategies
$12.       Help retain engaged staff
$13.       Grow your business thorough referral  based on reputation
We all know how frustrating it is when you hear about a past client spreading a bad experience about your service or you personally as a property manager, when in fact it was the client who had unreasonable expectations. So do yourself a favour, let them go down the road to give your competitors a hard time and spread negative stories about them.
About Michelle Williams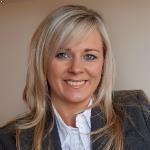 After more than 16 years' experience in property management, Michelle realised the strong need for a specialised property management business in Launceston. Her vision was to establish a real estate business with a sole focus on residential property management and customer service. Michelle is a multi-award winning property manager and was this year named Property Manager of the Year at the Australian Real Estate Awards.
ABOUT THE AUTHOR
---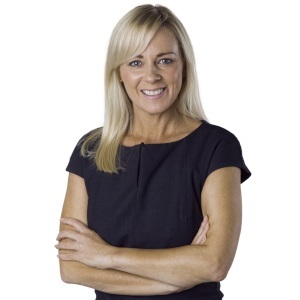 Michelle began her career in Property Management in 1997 as a part-time assistant property manager. It was not long before Michelle discovered this was what she was born to do. In 2009 she created @home Property to reflect her passion for the industry and commitment to service excellence. Michelle's love for property management is clear in her commitment not only to her clients and her team but also to the industry as a whole: she regularly shares her knowledge and experience with the next generation of property managers as a guest speaker at conferences throughout Australia and New Zealand.
In addition to multiple business accolades, Michelle's personal achievements include:
TCCI Tasmanian Owner Manager of the year 2011
Telstra Women's Business Awards (Finalist) 2012
AREA Property Manager of the Year 2013
REB – Property Management Office of the Year 2016
Make sure you never miss an episode by subscribing to us now on iTunes
And dont't forget to leave REB a review!

Listen to other installment of the Real Estate Business Podcast