Investors need to know which property type is going to benefit their bottom line.
Gavin Smith, director and general manager, State Custodians
Whether you are new to property investing or have been involved in the property market for several years, there are certain risks associated with purchasing either an apartment or a house.
Apartments are often perceived as a better option for those starting out as they are usually cheaper. However, hidden costs can ultimately reduce your return on investment. An apartment will usually have a strata title or sometimes a community title. This means you will have to pay body corporate fees. These fees will cover general maintenance such as lawn mowing and gardening. Apartments within large buildings will often have considerable fees to cover costs for swimming pools, gyms and internal lifts.
Smaller dwellings often limit the number of potential buyers. A studio or one-bedroom apartment can be quite expensive for one person. It is also important to understand that these smaller dwellings can have lending limitations that reduce your loan options.
You will also need to look at the surrounding areas when purchasing an apartment. If there are several large unit developments being built in one area, you may have to fight harder to obtain a tenant. Suburbs where apartments are in demand would be preferable.
Houses
Investors may prefer to purchase a house as an investment property as they have more freedom in managing it and can avoid expensive body corporate fees.
However, there are downsides, particularly if you are looking to purchase a newly constructed home, since most metropolitan areas are very limited in space. Therefore, many housing developments are located further out of town. As many renters would like to be close to work, shops and other necessities, they may opt to choose an apartment in town over a house further away.
Although there are risks for both apartments and houses, the main thing it comes down to is the demand for the property. You need to look at the area you want to buy in and determine the main demographic. For example, if you find a suburb with a strong population growth and a majority of the population are families, then purchasing a house may be a good choice. Whereas, if a lot of childless couples live in the area, apartments may be a better choice. At the end of the day, nothing beats doing the research.
---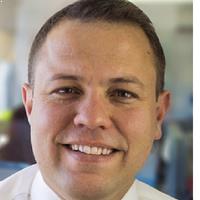 Gavin Smith is director and general manager of State Custodians and has over 20 years' experience in leadership roles within the banking services sector. An expert in personal finance, securitised lending and the mortgage industry, Gavin has a post-graduate degree in management from the Australian Graduate School of Management (UNSW), including several mortgage and securitisation qualifications.