As I pack my bags to travel down to the REIWA Property Management Conference, I know I will be thoroughly inspired. However, ensuring I don't just get a "quick fix" and instead the conference has a long-lasting impact has been a skill I have had to learn.
All too often in my early days as a property manager I would attend training and feel incredibly motivated. Within days, the lessons had been forgotten and little action put into place. Now days, my approach is very different. The training is not just thought about inspiration on the day, instead it becomes part of a larger process.  
When registering for a conference or training session, I ensure that I not only book the event into my diary, but I book follow-up time as well.  
• Two hours post-conference to go over my notes. This is when I review my notes, highlighting key areas and elaborating on the bullet points I have written.  I then transfer these notes to a logical report.
• One hour the following week to debrief  directors and to prepare an action plan. I debrief the company directors, sharing my learning, ideas and training suggestions. We prefer an action plan, which indicates who will do tasks and "by when".
• 15-30 minutes review time each weeks for six weeks. This is the time when I review my notes and action plan and follow up that tasks are being done.
• Then 15-30 minutes each month to re-read notes. Again, I review my notes regularly and follow up on the action plan.
This can feel like a long process, but many a time I have had ideas from past training be re-ignited several years later. In 2011 ARPM triggered an idea. The idea lay dormant in my notes until many months later when an idea was sparked to create an innovative approach to fees called "Tailored Solutions".  This resulted in Realmark being awarded an Australian Business Award for Product Value.
Preparation is also essential. I come prepared to training, ready to learn and ready to take notes. Whilst some people tap away on their iPads, I find large pads of A4 paper perfect. The large conference workbooks that some trainers provide are ideal for keeping notes in one place. I scribble away, writing bullet points to jog my memory later on. My workbooks are probably illegible to most people, but make perfect sense to me. I allow time post-conference to elaborate and tidy up the notes.
Note taking is another skill I have worked hard to master. I use abbreviations to highlight specific areas that I may want to review
• I - Highlights an idea
• T - Training ideas I may wish to pass on to my team
• B - Books that are relevant
• W - Websites or apps that relate to the learning
• A - Actions that I need to take
• V - Videos that I may wish to watch or share
I see conferences and training as a great opportunity to learn and to grow, and a great opportunity to be re-energised. By keeping an open mind and having a disciplined approach to learning, I find I really do absorb more from the training.
ABOUT THE AUTHOR
---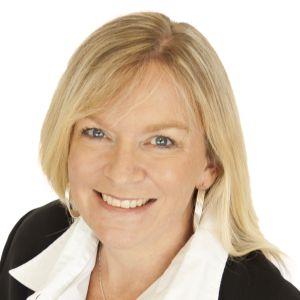 Sara Young is the corporate director of property management at Realmark.
Sara started her career in property management over 10 years ago and today advises and supports a team across 14 offices.
In 2006 Sara won the inaugural REIWA Award for Excellence in Property Management. She went on to achieve this again in 2012. These awards saw her represent WA in the National Awards for Excellence.
Sara strives to find innovative ways to streamline property management practice, enabling property managers to work smarter not harder. Sara is also proud to have helped Realmark create new innovative service practices, resulting in Realmark winning two 2013 Australian Business Awards as well as seeing Realmark secure a place in BRW's 2013 Top 50 Most Innovative Australian Companies.
Sara also has a passion for her team and was proud to train and mentor the 2013 Australian Real Estate Awards Property Management Rookie of the Year.
Make sure you never miss an episode by subscribing to us now on iTunes
And dont't forget to leave REB a review!

Listen to other installment of the Real Estate Business Podcast