An incident occurred in our office recently that could have created a very disruptive situation within our team if it not been handled in a sensitive and professional manner. This incident reminded me that many office managers may not have dealt with it in the same effective way.
Firstly, let me explain that I firmly believe office culture is an extremely underestimated power that addresses risk management. The establishment of individual boundaries and responsibilities are mandatory to maintain focus and collaboration.
Secondly, the building of relationships whether it is between staff and clients or internally within team members and managers is always an underpinning consideration in empowerment. Empowerment should not be misinterpreted as a "power struggle".
Now let's get down to it. How do you prevent office gossip and internal conflict situations in your workplace? My simple advice is to keep it simple!
Prevent office gossip
Gossip cannot occur if the office policy and culture is to NOT listen. Encourage and empower your team to "walk away." Office integrity and individual dignity is maintained.
Prevent internal conflict
Your team is made up of adults. Communication and respect is the absolute key to office harmony. Encourage and empower your team to behave like adults and talk professionally to each other.
How we handle conflict determines whether the outcome is a negative or a positive one. If properly handled, conflict may lead to growth, maturity, and understanding of one another.
Conflicts usually occur due to misunderstanding so they need to be dealt with quickly and compassionately between the people that are involved in a safe, secure and private environment. Staff should already have the necessary skills and professionalism to get to the centre of the conflict to prevent future disputes.
Only if this situation cannot be resolved in a cooperative and effective manner should a mediator become involved.
Develop clear conflict resolution strategies with and for your team through collaboration will not prevent conflicts. Using them as a reference when conflict arises should enable your team to focus and keep track because the strategies have been developed and agreed upon by each team member and the success of a team is directly related to the ability to resolve any conflict effectively and empathetically.
By having clear conflict resolution strategies, policies and practices enables offices to strengthen employee effectiveness, and promote employee loyalty, empathy and morale.
This type of office culture empowers staff confidence and reduces office stress which can also contribute to lack of absenteeism within your team.
ABOUT THE AUTHOR
---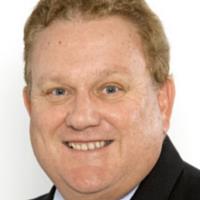 Bob is one of Australia's leading authorities on residential property management. In 2005, Bob launched a property management procedural system called "The Bob Walters Property Management System", a 1,200+ page "property management business in a box". This System has been purchased by more than 400 agencies across Australia and New Zealand. He is also Australia's largest selling author of property management audio/visual training products.
Make sure you never miss an episode by subscribing to us now on iTunes
And dont't forget to leave REB a review!

Listen to other installment of the Real Estate Business Podcast