I recently spoke with the owner of a highly successful business employing about 25 people.
Karen has built up her business over 14 years and has about three staff members who have clocked up long-service leave – that's 10 years employment. Others have been there a number of years, and the business certainly doesn't have a high staff turnover.
One of the reasons for the longevity of her staff is that Karen wants her people to be goal-setters. We're not talking about goals or KPIs for work, but for life. In their twice-a-year performance reviews, she asks them to set their goals for what they want to do in life.
However, it doesn't just stop there. When she talks to them each week on a one-to-one basis regarding their work, she'll mention something about one of their goals, to give them a little push along.
Karen is very much a vision-oriented person, so she likes her staff to have vision boards for their goals. Most of them have these next to their desk, although this is not mandatory. If they're too shy, they can keep them at home.
As Karen says, this is also a great way for her people to interact with each other, as they can see what their colleages are looking for in their lives. Karen believes we all spend so much time at work, it needs to be made enjoyable.
How often do you hear about people disliking their jobs? And do these people do anything about it? Generally, they just continue to moan and wish the week away so they can enjoy their weekends. Based on the usual five work days and two weekend days, that's wishing your life away!
Some employees have moved on over the years, and Karen is proud of what a number of them have achieved. She believes that through setting their goals and focusing on achieving them, they are much happier people. Karen has brought in a number of trainees and some have risen through the ranks to more senior positions. Others have gone on to do other things, however, Karen has given them the necessary skills to go out and do this.
Karen gave me the example of one staff member who was always complaining about not having enough money to pay bills, etc. He had a negative attitude about lots of things. Karen told him about her mantra that she says to herself every day and suggested he do so as well. He is now saying this mantra to himself each day and already has reaped rewards.
One of the more unusual aspects about Karen's business is the number of people who have left and then returned to work there again. Not many companies have staff who return to them. So there has to be a lot said for Karen's management style. When your staff are happier with their personal lives, they come to work much happier people. And when they enjoy coming to work and get along well with their workmates, their work productivity is better.
If their role is to communicate with customers, then their interactions with them will be a lot more positive. This usually results in increased business for the company. That results in greater turnover and consequently greater profits.
So, a win-win for everyone!
And what started that? Being a proactive manager and helping your employees to set their own personal goals. It's about giving, not taking! That's all from me today. To get in touch with me directly, please email me at This email address is being protected from spambots. You need JavaScript enabled to view it.. If you've got this far, thanks for reading my article!
ABOUT THE AUTHOR
---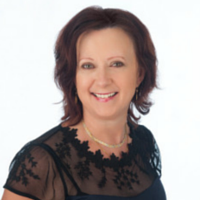 Paulette Steele is the owner of Real Positions. She matches the right people with the right positions and employers. She becomes an extension of your team. Whether it is a contract, casual or permanent role, she helps you solve your toughest talent challenges and matches your jobs with the best candidates. She wants to match people to their perfect job because she enjoys seeing people happy, engaged and living their best life. Her candidates aren't just numbers or names on her database. She takes the time to find out what they really want and advises accordingly.
Make sure you never miss an episode by subscribing to us now on iTunes
And dont't forget to leave REB a review!

Listen to other installment of the Real Estate Business Podcast