It is so easy to look at what's wrong with the day, and let it take over the momentum, making us crabby and sapping our energy. As the New Year kicks off, I thought I'd share how gratitude breeds a nurtured environment, providing a setting for productive work.
I am feeling particularly grateful as I look back on my career and my business, started in my home over 14 years ago. I look around our beautiful office space and count my blessings daily.
It seems we are a little out of practice when it comes to gratitude. I challenge our team to look for what's right in a situation, when they are struggling with how wrong it's going – which can be rare or not-so-rare in property management, depending on the day. We deal with the good, bad and the ugly each day, but even the hardest situation has a silver lining. So a property has a huge leak after a storm or a tree branch has fallen through a window! Not something anyone wants to hear, but as long as everyone's safe, we can calmly get through it.
In a great article written a few years ago, Geoffrey James cites gratitude as a 'muscle' that needs use to strengthen. The more it used, the stronger and easier it is to use. A grateful attitude goes hand-in-hand with a successful attitude – being able to fully appreciate your success, as well as learn from the not-so-successful, helps when building and maintaining a business (or your life) in this fast-paced world.
Researchers are finding that individuals who exhibit and express the most gratitude are happier, healthier, and more energetic. Who doesn't want to be around someone who is happy and has loads of energy! Clients gravitate to happy, energetic and successful people, and also like to feel their business is appreciated and valued. 
On a whole, our team is a happy bunch, who assist each other and truly work together. We hold a weekly procedure meeting to not only ensure a uniform approach to our management, but also to foster a knowledge-sharing environment where we all strive to learn and know more than we did yesterday. This meeting helps us avoid the big doozies as we troubleshoot common, and not-so-common issues within our portfolios, backing each other up to provide the best service to our clients – internal and external.
A recent and refreshing implementation at our office is a 'grateful jar' – the entries are tallied and form part of the 'team member of the month' selection. It's bringing great joy to me as a director, reading through the entries at the end of the month.
The aim was to get the grateful 'muscle' flexing. It has taken off, and is helping nurture a happy and humble workplace.  
ABOUT THE AUTHOR
---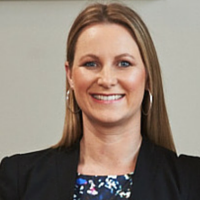 Director of Domain Property Advocates and head of the Property Management  division, Mel leads her team with a hard working attitude, straight shooter approach and tenacious drive to provide consistent, first class service to each and every client.
Make sure you never miss an episode by subscribing to us now on iTunes
And dont't forget to leave REB a review!

Listen to other installment of the Real Estate Business Podcast