Hello, everyone, and welcome to 2015! We hope the festive season was one filled with relaxation and that you spent quality time with your friends and family.
We have so many exciting plans for you in the year ahead, all based on your feedback! We thought it would be great to share some of the excitement with you. Here's what you can look forward to:
• An array of great training sessions to help you do things faster and smarter.
• Even more daily tips and hints to help make your life easier, save you time and, of course, reduce your stress.
• Growth Growth Growth: We will be running New Business Bootcamp again this year, by popular demand.
• New Business Tools: We have all the training, tools and support you need to grow your business.
• Coaching: Reasonably-priced coaching programs to give you or your team members that extra push.
• More resources than you can poke a stick at, continually adding documents, templates, procedures and forms – oh, my!
• Additional staff to provide you with a personal, on-hand training manager who can assist with your challenges and goals.
• Live events in major capital cities so you can join us in the flesh.
If you are new to the platform, we welcome you. If you're a seasoned veteran to this online world, then welcome back!
The 2015 calendar of events will be out shortly, and we will let you know of all the fantastic webinars coming up over the next few months.
On another note, we wish to welcome Heidi Walkinshaw to our team! Heidi comes to us with a wealth of knowledge and experience in the online coaching and training world, and we are thrilled to have her on the Real+ team. Heidi will be in touch with a few of you over the coming months and will be out on the road with us too!
I am looking forward to seeing everyone maximise their growth, profit and time in 2015.
ABOUT THE AUTHOR
---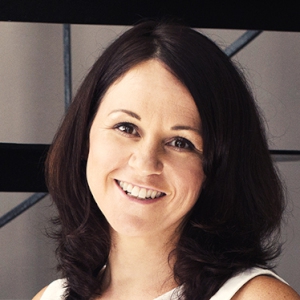 Fiona Blayney is the managing director of the highly successful consultancy, coaching and training business Blayney Potential Plus, specialising in estate agency services in Australia, New Zealand, the UK and the US. Over the past eight years she has developed a reputation for being one of the best business strategy and growth specialists around.
Fiona's energetic and motivational presence has ensured her popularity at industry events. She regularly performs keynote presentations for many of the leading industry groups both in Australia and abroad, including the National Association of Realtors (NAR) in the US and the National Association of Estate Agents, England and Scotland.
Make sure you never miss an episode by subscribing to us now on iTunes
And dont't forget to leave REB a review!

Listen to other installment of the Real Estate Business Podcast