Nordstrom, the American department store, is certainly well known for little surprises.
In fact, they have been known to gift-wrap items purchased at other stores, iron shirts for business meetings that same day, deliver clothes for people in a pickle, and even refund customers for items that they don't even sell! All of these surprises create clients for life: they are the little things that keep clients coming back, keep them engaged and get them talking.
Do you empower your team to provide little surprises to your clients? What are you doing to show your clients that you actually care? If providing a routine inspection or a rent increase is the equivalent of a surprise for your client – you're in trouble.
A surprise can be simple: a hand-written note in the mail, a call for no reason at all, through to the providing of gifts.
Surprises need not cost money – remember, it's the thought that counts. One per cent more service is simply showing you care. 
How will you do this? How will you team old-fashioned values with modern times to engage your clients, show you care and retain clients in tight times?
After all, there are plenty more property managers in the sea.
ABOUT THE AUTHOR
---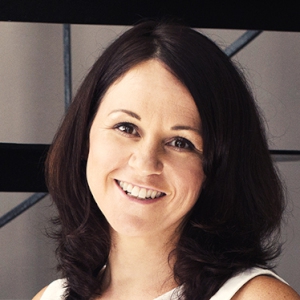 Fiona Blayney is the managing director of the highly successful consultancy, coaching and training business Blayney Potential Plus, specialising in estate agency services in Australia, New Zealand, the UK and the US. Over the past eight years she has developed a reputation for being one of the best business strategy and growth specialists around.
Fiona's energetic and motivational presence has ensured her popularity at industry events. She regularly performs keynote presentations for many of the leading industry groups both in Australia and abroad, including the National Association of Realtors (NAR) in the US and the National Association of Estate Agents, England and Scotland.
Make sure you never miss an episode by subscribing to us now on iTunes
And dont't forget to leave REB a review!

Listen to other installment of the Real Estate Business Podcast