Today's blog comes off the back of an interesting month. In recent weeks I have been reminded, by the new clients we have worked with as well as through a few scenarios in my own office, about the juggle that is the income-producing director.
Perhaps you may agree, and I know it comes in waves, but right now it feels for many that there is an increased pressure for time. There is an increased pull in many directions of where time is required, and the challenge of prioritising where you can allow it to be used, or you may say consumed. 
As an income-producing director there is a never-ending juggle between working on the business and working in it and I am often asked what the magic formula is. 
While there are of course many different suggested percentages in a myriad of business books by business legends, from this mere business consultant, I think the answer is up there in the cloud, right next to the magic number of properties a property manager can manage. In short I don't think there is a magic anything, there is a: what works for you. 
Each person's driver for having their business, their vision, and their weekly/ monthly/ yearly expectations are dramatically different, even for the super offices with which we work. Every director has a different set of personal responsibilities and desires, from their significant other, kids, friends, family and other life responsibilities. It's about identifying what your own personal goal and balance is and working towards that!
I heard Ita Buttrose speak at a conference and these words resonated, "you can have it all, just not at the same time".   
Right now I am giving myself an advice boomerang – stop and regroup. Right at that moment in time when you feel like you cannot afford to stop, is quite often the time when you need to do it the most. Get to that third space where you can calm your mind, think and review your plan. 
If you are like me, running hard at life in every area, you must do this every quarter to ensure you are keeping on track to keep the world in balance.  It's easy to tell you what to do, how to do it, you can plan it out in high detail: but ultimately it needs to be done and action is the most challenging part. 
Right now … I am off to plan my pause button. It's time to STOP and regroup!
ABOUT THE AUTHOR
---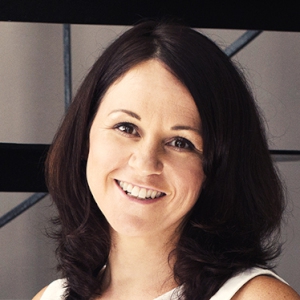 Fiona Blayney is the managing director of the highly successful consultancy, coaching and training business Blayney Potential Plus, specialising in estate agency services in Australia, New Zealand, the UK and the US. Over the past eight years she has developed a reputation for being one of the best business strategy and growth specialists around.
Fiona's energetic and motivational presence has ensured her popularity at industry events. She regularly performs keynote presentations for many of the leading industry groups both in Australia and abroad, including the National Association of Realtors (NAR) in the US and the National Association of Estate Agents, England and Scotland.
Make sure you never miss an episode by subscribing to us now on iTunes
And dont't forget to leave REB a review!

Listen to other installment of the Real Estate Business Podcast