We are all approached by different organisations to attend conferences that could potentially enhance our businesses.
While it's always exciting to be invited, how does one decide whether to attend or simply throw the invitation away?
There are some simple ways to work this out. You should always research the organisation holding the conference, the speakers attending and the topics to be discussed. Is this information congruent with your values, mission and business ethics or does it contradict them? If the information has the potential to enhance your business then commit to going. If not, feel free not to attend.
There are times when something new has more benefit to your brand than rehashing the same ol', same ol' as you've done for the past five years. Often we attend these conferences just for the sake of appearing – but then your work load has just doubled for no reason.
Or do you find no benefit in conferences as they are just nonsense. This can be frustrating: but are they nonsense, or have you not shown up with an open mind to learn something. Sometimes you may only be interested in listening to one speaker because they may help you find that one piece of incalculable information that could very well save you money on safety; compliance; time efficiency; productivity; or time-saving devices that could integrate with your current systems.
However, you will find most conferences have a key theme or topic, so you may end up leaving with invaluable information and ideas that you hadn't realised you needed, such as ideas that make can you money, or which would allow you and your team to work more effectively. We are all busy, we all have the potential to succeed, but are you prepared to invest in your team? There is no real way of knowing what you will gain by attending any conference until you show up with an open mind.
The possibilities for improvement within your agency are astounding – yet it amazes me how sceptical we have become, when you have the opportunity to learn of new technologies; processes that other agents are having success with; or business coaches who will give out some of their tips (and yes, they will then encourage you to enlist their services for a fee). Business owners who enlist devices proven to have positive benefits have the potential to achieve overall bottom line growth.
There have been cases where participants have achieved recognition from their peers as they won state or national awards long after implementing ideas that have been taken from conferences and modified to suit the individual agency. Empowered staff talk up the agencies achievements, or your agency has the potential to become the agency of choice for clients, or you become the employer of choice.
With each conference that I have attended over the years, from REIQ to Personal Development and so on, I have generally come away with something: not always work-related, but something. The most valuable message I have taken away from any conference is: "I'm worth investing in myself, personally and professionally." So why do I hear principals stating: "The best investment (for his or her agency) is with the sales team, as it is more valuable than property managers?" Is it because they can see tangible evidence from the conference quickly in the sales team, while tangible evidence within property management is not always to hand until months later – when the principal notices management retention has stabilised, there have been no lost managements and htey have happy clients?
Are not both teams worth investing in to build a substantial business? When you have two teams invested in by management, then the office is rewarded multiple times over as your teams become invested in your business and take ownership of their careers.
Professional growth is the responsibility of the principal and each individual staff member. The principal should maintain the forward momentum of policies and procedures, new technology that enhances the performance and efficiency of the team, while it is the responsibility of each individual to build their professional development by investing in their future.
Conferences can and often do offer up some sparkling new gadget, new way of encouraging your team for better performance [KPIs] – or you may learn something about yourself that may be far more valuable. Just a thought.
Hopefully I will see you somewhere at a conference enjoying the experience and the continued growth in your business or yourself.
ABOUT THE AUTHOR
---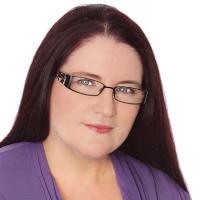 Deborah ensures compliance of management systems through conducting weekly and monthly audits, staff training and coaches, mentors and trains asset management
teams. She ensures her clients gain growth within their market place.
Previously, Deborah has helped guide asset management teams to achieve high levels of professional and personal satisfaction. Now she assists principals to gain a higher return on their investment, as well as assisting with strategies on retention of staff and managements alike, by enhancing productivity and efficiencies within the workplace.
Make sure you never miss an episode by subscribing to us now on iTunes
And dont't forget to leave REB a review!

Listen to other installment of the Real Estate Business Podcast