In a world where 5am is the new black, the imbalance between work and life tends to rear its head as a gigantic stop sign when we least expect it.
Unfortunately this stop sign doesn't come adorned with roses and sunshine. It tends to be surrounded by clouds of challenge with family, health, finance, children and even market forces showing us our vulnerabilities. The list goes on.
In the past few weeks I have seen friends and colleagues get hit square across the face with stop signs around all of the above. But today in particular, I want to remind you about the stop sign regarding your health. Without a high-performing machine – your body – the rest of your plan is void.
We already know we need to eat, sleep and exercise right, so that is not my message. Today I urge you to take a moment to consider how well you know and how often you review your body. Testicular, colon, breast, skin and ovarian cancer (among others), while not controllable, are within reach of early detection by taking the time to check yourself out and regularly going to a professional to do it for you.
In my organisation I remind the team about annual checks and make it easier for them to make the time by encouraging it to be taken out of the working day to head to the doctor to get these preventative early detection cancer checks.
Without your health, you have nothing. Don't become a story that's told at a barbecue with sadness.
When was the last time you went to the doctor for that annual review?
ABOUT THE AUTHOR
---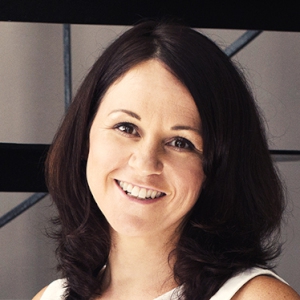 Fiona Blayney is the managing director of the highly successful consultancy, coaching and training business Blayney Potential Plus, specialising in estate agency services in Australia, New Zealand, the UK and the US. Over the past eight years she has developed a reputation for being one of the best business strategy and growth specialists around.
Fiona's energetic and motivational presence has ensured her popularity at industry events. She regularly performs keynote presentations for many of the leading industry groups both in Australia and abroad, including the National Association of Realtors (NAR) in the US and the National Association of Estate Agents, England and Scotland.
Make sure you never miss an episode by subscribing to us now on iTunes
And dont't forget to leave REB a review!

Listen to other installment of the Real Estate Business Podcast