Bill Gates was recently quoted as saying, "Every now and then I like to pick up a copy of Time magazine and read every article from beginning to end, not just the articles that interest me most, that way you can be certain to learn something you didn't know previously."
From the moment we are forming in-utero, the brain starts to develop and does so at a rate much faster in the first two years of our existence than any other time in life. Our learning begins from the moment we are born and it's up to you and your surroundings to feed that brain, to give it juice to power it through.
No matter what stage at life you are at, it's a great idea to enrich your mind and enhance your knowledge through learning. You possibly don't realise it, but there will usually be something new that you may learn every day. It could be something as simple as how to use an appliance, complete a task or something more complex.
Property management is a constantly evolving space and one of the things that I love about this industry is that no two days are the same, you are constantly learning, whether it is something that may be rewarding or something that may be a lesson on what not to do next time. Sometimes we learn by falling down, and picking ourselves back up and dusting off again.
Learning isn't always easy and can provide some challenges along the way, however it can be incredibly fulfilling. Never stop at an opportunity to learn, read all that you can, stretch that brain to its capacity and fill it with knowledge, even if it is something completely random.
So what are you going to learn this week?
ABOUT THE AUTHOR
---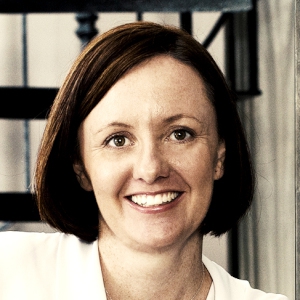 Heidi has been immersed in property management for over 14 years' dealing in all aspects from leasing, property management, business development and team management. Adding to the mix with 5 years as a Trainer and Consultant, Heidi has worked with small and medium-sized rent rolls in implementing systems and procedures to increase efficiency, growth and profitability within agencies. 
Heidi brings enthusiasm and energy to Real Plus and is passionate about system implementation; procedures and staff training that can assist in reducing stress and saving time while helping clients have a more profitable property management business. 
Make sure you never miss an episode by subscribing to us now on iTunes
And dont't forget to leave REB a review!

Listen to other installment of the Real Estate Business Podcast