What is the secret to work/life balance? Let me share with you what works for me.  
First off, have a plan and make the hours that you have count, allocate time to each segment of the plan. You have a set amount of hours every day, use them wisely in time blocks. I like to block out time for property management tasks, team building, prospecting, sales, working on the business, and time out for me. This helps me to refocus.
Of course, the most important part is family time. I believe that balance is what provides clarity and commitment to each aspect of your life, which in turn provides better results. If you are more focused on each part of your life then you will get better results all round, rather than focusing on some aspects and the rest falling apart.
Secondly, make time for yourself to do what you love. For me it is water-skiing: it helps me to live in the moment, to take time out just for me and to have fun. In that moment I have to be fully focused on the task at hand, running past each buoy at the time.
Often we are not present in the moment, with our focus into the future or in the past. This is disabling our ability to fully commit to our present tasks and be aware of how we are showing up. How can we give our full attention to the moment if we are constantly living in the future or the past? How are we serving our clients, our family and our friends if we are not engaging? Not being present in the moment also makes it impossible to fully appreciate what's in front of us and be grateful for what we have in that moment. This also limits our ability to be creative and see opportunities that present themselves to us.
I'm currently taking my pilot's licence, which is an exhilarating experience, a way to switch off and a treat for myself (it's my time out). These are things for me to look forward to each week, it will be different for each of you.
Think about what it is you love and give yourself a little reward for putting in the effort and kicking goals. Even if you feel you don't deserve it, do it anyway. When things are really tough and you're under the pump, this is the best time to do it. Don't make excuses; you will gain way more out of doing this. I know I have. It may only be an hour a day, but that hour is your time and you choose to do things for you. It's a way to release and relax and get creative and reinvigorated so that you can take on all the other tasks with full enthusiasm and love.
ABOUT THE AUTHOR
---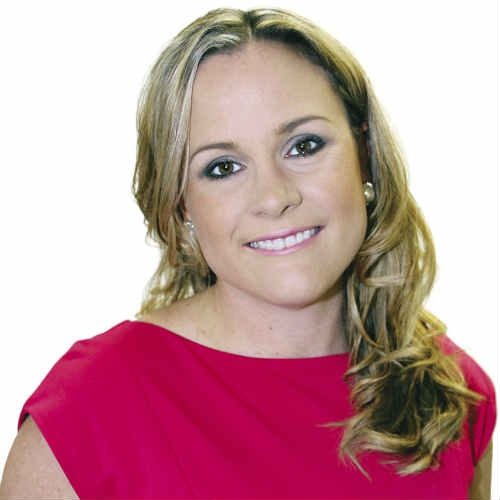 Loretta Morgan has over 17 years' experience in the property industry, ranging from managing residential real estate to major commercial and industrial portfolios for private and institutional investors.
Loretta was a finalist in the 2011 REIQ Awards for Excellence - Commercial Property Manager of the Year category and also a finalist in the 2013 REIQ Awards for Excellence - Residential Property Manager of the Year. This year, Loretta was a finalist in the Sunshine Coast Business Women's Network - Young Business Woman of the Year, regional finalist in the Australian Institute of Management Excellence Awards and finalist in the Sunshine Coast Business Awards.
Loretta is also a member of the REIQ, Young Industry Professionals Advisory Panel.
Make sure you never miss an episode by subscribing to us now on iTunes
And dont't forget to leave REB a review!

Listen to other installment of the Real Estate Business Podcast