Something that can make a really big difference to how you and your business are received in your local area is to become the industry expert in your area.
When people start to associate you with being knowledgeable about your field, you can start to be the go-to person for rental advice, which is another way to cement your reputation and win business.
You need to find a way that you can get your name out in your local area. Depending on where you live, this can be relatively cheap, or you may need to invest in your brand (and you).
Firstly get involved in your local community. By this I don't mean that you turn up in a suit and flog your product; I mean you get involved, roll up your sleeves and help where it may be needed. By working alongside other people, you can begin to build an awareness of who you are, what you stand for and then what you do. This could be at your local club (rotary, lions, quota, etc), your local school (fetes, market days), or some other form of charity.
In a similar vein, getting involved with a business group of some description is a good idea. Networking with other business owners can help in many ways with what you do, plus showing your commitment to the group means people can begin to associate you with your field of knowledge.
If you have a marketing budget, or you are able to weasel one out of the office for yourself, spend it wisely on building your name. I did some spots on our local radio, speaking about some very basics things (smoke detectors, water savers, landlord insurance). By being on the radio, people begin to hear your voice and start to associate you with what you do. We were then fielding calls from landlords who had questions. You have to learn to get past feeling self-conscious and put yourself out there a bit. Similarly, speak to your local paper and see if they are happy for you to do a weekly blurb for them about the rental market, or things that are happening in real estate. By getting yourself into people's homes this way, it cements your reputation.
Both of the above ideas will cost you money. Without a budget from your office, you can feel a bit left behind. Thankfully, it doesn't cost you to blog on Facebook, or have a presence on your own website. You can also put videos up on YouTube. Make sure that your content is relevant and that you put it in your own words. By injecting your personality into your writing, you ensure that people get to know the real you. If you just cut and paste things from other people's websites or media releases (like interest rate announcements straight from someone else's site), you run the risk of being irrelevant or boring. Some of the videos that we have done for our office have just been shot with a desktop webcam and a plain background. We have talked about insurance, assessing applications, arrears policies – the sky is the limit.
See if your office will allow you to steal some window space from that pesky sales department by reminding your boss that you bring in a steady income every month. Use your space to promote your team; put some interesting details up about some achievements you have made, or write a monthly page about property management that is eye-catching and will make people stop and read it.
Something that I think property managers can learn from salespeople is to have a bit of love for ourselves. Put yourself up for some awards, promote your achievements and don't be shy about it. If you win an award, shout it from the rooftops. Put it in your landlord packs. Tell everyone you know on Facebook. It can be hard to get past the desire to be in the background and be a bit of a workhorse – but to be the area expert, you need to get yourself out there.
Writing your office newsletter is another good way to get your name into the public domain. Keep a database of all the people who enquire about your services and send your newsletter out to all of those people as well as your current landlords. Tell them that it is a no-obligation market update and that you thought they may like to know what has been happening in your office. Keep interesting articles that you see during the month and put them in. By doing the newsletter every week, rather than in a rush at the end of the month, you will find it much easier to get it done and ready – devote an hour a week to the job and it will be filled up before you know.
By just doing a few of the above items you can really start to get your name associated with being an expert in your field of work. With property management being such a specialist area, being able to be that 'go-to' person can really cement your reputation as being your local area expert and ultimately win you new business.
ABOUT THE AUTHOR
---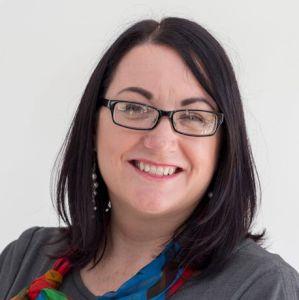 Having extensive knowledge about the property market, integrity, commitment, understanding and achieving outstanding results has seen Tina and her husband Rod open the office of Professionals Office in Lithgow. Tina has recently been rewarded for her efforts in the area of property management as she was awarded Property Manager of the Year 2015 for the eastern states and International Property Manager of the Year 2015 by Professionals Group. She was awarded Regional Property Manager of the Year in 2015 at the Real Estate Business Awards. She was also a finalist for Property Manager of the Year 2014 with the Real Estate Institute of Australia. Professionals Lithgow has also won the Property Management Star Award for the east coast in March 2015, December 2014, June 2014, May 2014 and May 2013.
Make sure you never miss an episode by subscribing to us now on iTunes
And dont't forget to leave REB a review!

Listen to other installment of the Real Estate Business Podcast