Last month I discussed the importance of aligning your team's goals across the business and shared how Rockend achieves this with our Annual Company Day Event.
This month I would like to continue sharing insights from this event and share with you our guest speaker: Dr Adam Fraser's concept of the 'Third Space'.
Over the last decade, there has been an array of scientific and psychological research into the area of human performance. Dr Fraser is a leading educator and researcher in the area of human performance in Australia and over the past 10 years he has exclusively studied the ways to elevate the corporate and business performance of employees. This research has led him to develop the concept of the Third Space.
What is the Third Space? It is the transitional period between tasks. Our life is spent rapidly transitioning between different roles and environments, each requiring us to offer different personas. For example, you may be the senior property manager at work, a mother to your children, a partner in your personal life and a friend among your soccer team. With so many facets in your life, it's challenging to perform at your peak in the variety of situations you encounter each day. 
As a part of Dr Fraser's research, he studied what separates elite athletes from other athletes of a similar skill set. Elite tennis players managed to compose themselves, focus on the point ahead of them and not dwell on the point behind them. These tennis players effectively used and controlled their Third Space and used this to perform at their peak.
Dr Fraser and a team of researchers at Deakin University proved this when testing this theory with executives across an array of industries. Those who leveraged these transitional gaps saw a positive difference in their actions, emotions and daily performance. Creating a physical and mental boundary between transitions will not only improve your mental wellbeing but your performance in all areas of life. Your Third Space could be through two minutes of deep breathing and relaxation between meetings or mentally winding down from the day's work on the train ride home. Adam has found that those individuals who can successfully utilise their Third Space were more engaged, balanced and productive, both in and out of the workplace.
Have you found your Third Space? Have you seen increased results in your performance and mental wellbeing? Dr Fraser's concept of the Third Space really resonated with the Rockend team, and challenged us all to maximise our daily performance both personally and professionally.
ABOUT THE AUTHOR
---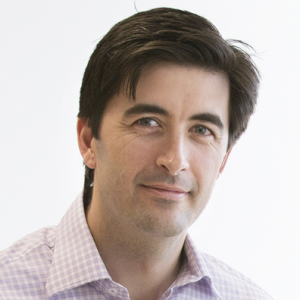 Alister Maple-Brown is the CEO of leading property management software provider, Rockend.  After completing his BA in both Australia and the United States he worked on Capitol Hill in Washington, DC followed by two years as an analyst, trainer and business development manager in the worldwide sales division at Inktomi, a rapid growth software business in Silicon Valley, California.
Alister has been with Rockend since 2001 and as sales manager grew new business revenues by 40 per cent over the years before moving into the marketing team until 2007. For the following three years he led the product development team before moving to the role of general manager of PropertyTree, Australia's first cloud based property management solution. In mid-2012 Alister became CEO of Rockend.
Alister is dedicated to the development of innovative technology which will become even more central to Rockend's future progress in the property industry.
Make sure you never miss an episode by subscribing to us now on iTunes
And dont't forget to leave REB a review!

Listen to other installment of the Real Estate Business Podcast