Achievement: (noun) 1. a thing done successfully with effort, skill, or courage. "to reach this stage is a great achievement" 2. the process or fact of achieving something. "the achievement of professional recognition"
I want to talk about the first pillar of achievement: You must decide.
– You must decide what it is you want to achieve
– You must decide why you want to achieve this
– You must decide that you are no longer happy where you are
– You must decide to take action
A huge amount of self-awareness, courage and mental toughness will be required at this first stage – along with an open mind and imagination.
Be warned: old habits, outside influences and procrastination will be knocking at your door continuously to test your commitment to your pursuit.
"When obstacles arise, you change your direction to reach your goal, you do not change your decision to get there" — Zig Ziglar.
Grab a pen and paper and make some decisions. Go on, I dare you…
Planning
One of the key elements to achievement is planning. After you have made the decision towards achievement, one of the best steps to get you to your achievement is to plan. Failure to plan is planning to fail.
Firstly you want to assess what it is you want to achieve, determine what it is you want to do, evaluate how you are going to do it and, the bigger question, why you want to do it. Your 'why' is important here: if you don't have a bigger reason to do it, then why would you want to do it?
Next you need to put pen to paper, gather all the components of what you want to achieve and give it a structure and time line, put down into easy and manageable steps.
Execution time, how you will do this and when, follow your structure and make adjustments where necessary to move towards accomplishing your achievement/s.
So to re-cap, four of my easy steps to planning are: 
Assess
Structure
Action steps
Execute
Tools
Once we have the plan in place, we need to ask ourselves: do we have the knowledge to succeed in our quest for achievement? Break it down into knowledge tools. What are the knowledge requirements for this particular achievement? Do we possess all the components required to get to achievement or do we need to obtain the knowledge we require for the achievement from outside sources.
Do we have the skills required? What are the skills needed, do we have them? What will we need to learn to get to where we want or need to go, who can help?
Give yourself a confidence check. Take a hard look inside yourself and ask your confidence to shine. Your confidence has a huge impact on your move to achievement. Confidence in yourself, confidence in your plan, confidence in your knowledge and also in your skill set.
What about when the going gets tough? What motivates us to stay on track? Where do we get our motivation from? This one is a hard one and where most fail. Making continuous steps towards attainment even when things are less than favourable or you want to give up altogether; how do you keep going?
Keep a record of your journey on a daily basis. This helps you to see where you have come from, what you are doing, where you are wasting time and where you are absolutely kicking goals. The majority don't keep a record of their progress. By keeping a record, you may surprise yourself with the amount of things you are actually doing on a daily basis to get to your achievement. Once you have reviewed your records, you will more than likely be giving yourself a big pat on the back for what you have already accomplished.
Reward yourself for "little achievements", think about a weekly treat to yourself for sticking to your plan and kicking those little achievement goals, this is one way sure fire way to keep your momentum going.
So in summary, six key points for tools to take away:
Knowledge
Skills
Confidence
Motivation
Record keeping
Rewards
ABOUT THE AUTHOR
---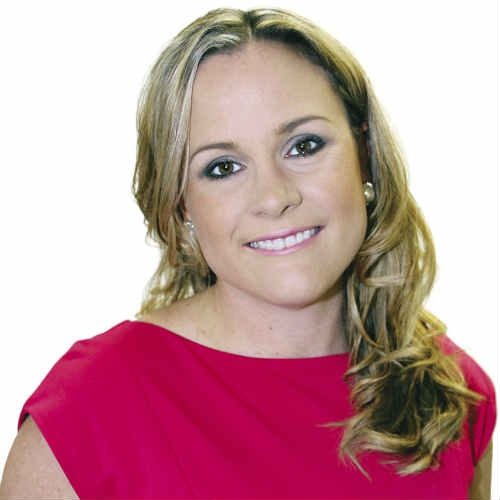 Loretta Morgan has over 17 years' experience in the property industry, ranging from managing residential real estate to major commercial and industrial portfolios for private and institutional investors.
Loretta was a finalist in the 2011 REIQ Awards for Excellence - Commercial Property Manager of the Year category and also a finalist in the 2013 REIQ Awards for Excellence - Residential Property Manager of the Year. This year, Loretta was a finalist in the Sunshine Coast Business Women's Network - Young Business Woman of the Year, regional finalist in the Australian Institute of Management Excellence Awards and finalist in the Sunshine Coast Business Awards.
Loretta is also a member of the REIQ, Young Industry Professionals Advisory Panel.
Make sure you never miss an episode by subscribing to us now on iTunes
And dont't forget to leave REB a review!

Listen to other installment of the Real Estate Business Podcast