Procrastination, the final frontier. It's just you, those never-ending tasks, a sea of paperwork and that ever-ticking clock.
Procrastination is something we all struggle with from time to time and it is important, especially as our days become busier, to recognise some of the symptoms that can lead to it.
Does the following sound familiar to you?
"I can always do it tomorrow (or next week, next month, next year)."
"The deadline is kind of flexible."
"I'll do it soon."
"The due date isn't for ages…"
"It doesn't matter if I'm a little bit late."
"I don't want anyone to micromanage my time."
So how can we avoid getting into the web of procrastination and start to master that elusive time?
1. Our brains are not all wired the same
Everyone is unique and we don't always march to the beat of the same drum. People are wired differently: while some people bounce out of bed, screaming into the morning, others are may be night owls and take a little longer to get motivated throughout the day, maybe even after a few coffees. With this in mind, it is important to recognise that your expectations of time and how to control it may be different to someone else's.
2. Track your time
Have you sat down and measured how long a task takes? Keeping a time log for a week can be a great eye opener into how long a task may be taking you.
Another tip is that every time you touch a piece of paper on your desk, mark it. You might be surprised how often you are shuffling the same papers over and over. Also, make sure you record all important dates in your calendar so you don't fall into the trap of forgetting.
3. Remember you are human
Despite all best-laid plans and intentions, life will not always go according to plan. It's important to allow space for those things that may happen without warning.
Don't forget to delegate. It can be difficult to hand over a task, but with the right training and attitude, someone else can handle a task that will save you time and allow you to focus on dollar productive tasks.
Set difficult tasks when your energy levels are the highest: this will ensure you can churn through those tasks more efficiently and avoid that procrastination trap.
Benjamin Franklin was once quoted as saying: "Don't put off until tomorrow what you can do today."
So what are you putting off today?
ABOUT THE AUTHOR
---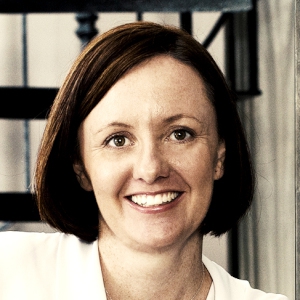 Heidi has been immersed in property management for over 14 years' dealing in all aspects from leasing, property management, business development and team management. Adding to the mix with 5 years as a Trainer and Consultant, Heidi has worked with small and medium-sized rent rolls in implementing systems and procedures to increase efficiency, growth and profitability within agencies. 
Heidi brings enthusiasm and energy to Real Plus and is passionate about system implementation; procedures and staff training that can assist in reducing stress and saving time while helping clients have a more profitable property management business. 
Make sure you never miss an episode by subscribing to us now on iTunes
And dont't forget to leave REB a review!

Listen to other installment of the Real Estate Business Podcast