To accomplish achievement, there needs to be accountability for you and those involved in your achievement. It's about commitment.
Accountability
What do I mean by accountability? This means being responsible for ensuring you follow through on your action plan. Knowing 100 per cent that there is accountability for each of the steps towards achievement. That your full commitment to the daily tasks in working towards achievement is unwavering and what will happen if you don't do what's required (what are the repercussions?).
Ask yourself who is accountable in your quest for achievement? When do you want to accomplish this? What is it that you want to accomplish, and where will you do it?
Accountability makes things work: you can't have achievement without the completion of the necessary elements and one of these is accountability, the others we have already spoken about or will speak about in later posts.
In summary you want to know:
When are they accountable
What are they accountable for
How they are accountable
Where they are accountable
Who is accountable
Then there are different kinds of accountability:
Personal accountability
Team accountability
Individual accountability
Professional accountability
Community accountability
Reflection
So by now, if you followed my five pillars to achievement, you should you have made it –  Achievement Day has arrived! First, give yourself a pat on the back, you have come so far, you've learnt so much and achieved what you set out to achieve. If you're not quite there yet, don't fret, it will come.
Now is a time for reflection. This is a time where you can look back on where you have come from, where you are now, what you have achieved and what you need to do to get to your next achievement.
Upon reflection ask yourself these questions:
Where have we been, what have we accomplished to date and what happened along the way?
Where are we going now, what more do we want to achieve, what's the next achievement on our to-do list?
What do we need to do to get to our next achievement, what did we do this time, what do we need to do better next time and when?
What needs adjustment, what did we do really well, and what could we have done better and what will we do better for our next achievement
Don't forget about gratitude: thank yourself and those involved, and be grateful for what you have achieved. Often we forget to look back to reflect and see how far we have really come. 
So until next time, here's to achievement in all its forms.
ABOUT THE AUTHOR
---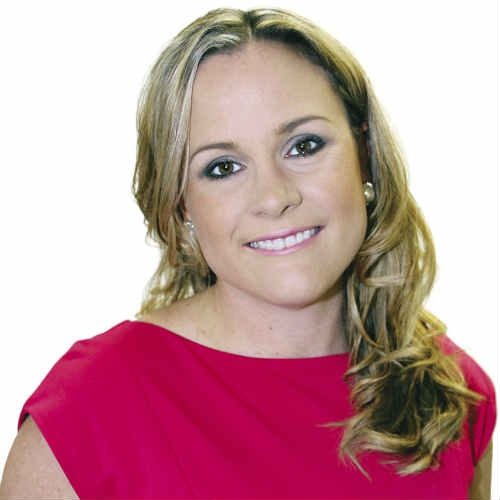 Loretta Morgan has over 17 years' experience in the property industry, ranging from managing residential real estate to major commercial and industrial portfolios for private and institutional investors.
Loretta was a finalist in the 2011 REIQ Awards for Excellence - Commercial Property Manager of the Year category and also a finalist in the 2013 REIQ Awards for Excellence - Residential Property Manager of the Year. This year, Loretta was a finalist in the Sunshine Coast Business Women's Network - Young Business Woman of the Year, regional finalist in the Australian Institute of Management Excellence Awards and finalist in the Sunshine Coast Business Awards.
Loretta is also a member of the REIQ, Young Industry Professionals Advisory Panel.
Make sure you never miss an episode by subscribing to us now on iTunes
And dont't forget to leave REB a review!

Listen to other installment of the Real Estate Business Podcast