Whether it's spending some time at your local nursing home, running a collection for a charity or helping your local park or reserve with a working bee – there are so many ways to get involved in the community, and the benefits to the community are remarkable.
What may not be as widely known is the very positive effect volunteering has on the volunteer. Offering your priceless knowledge, skills and time to lend a hand has been proven to broaden the skillset and assist the volunteer in their own work and personal lives.
Domain Property Advocates has worked hard this year to broaden our community footprint. The team relished attending a working bee at the beginning of the year at Ronald McDonald House – the opportunity to chat with some of the families at the house and learn their stories had some really beautiful unintended outcomes, honing in on the team's interpersonal skills as they listened and made lunch to share.
As a business, Domain Property Advocates spend a lot of money on training our team on a myriad of skills, such as team work, problem solving and leadership. These skills were on display at the working bee in a very natural way – Who would man the BBQ? Who was in charge of preparing the food, cleaning up, painting and gardening? Communicating and following direction from each other resulted in a comprehensive and very much unstructured training session.
Volunteering develops work skills. Motivated to help, volunteers involuntarily gain time-management skills, taking time out of their busy schedules to find the time to volunteer is a juggle for employees – improving the value of time in the volunteers' eyes. By organising the working bee, Domain Property Advocates noticed an increase in the team's relationship. The opportunity to get to know each other outside of the usual work setting as well as work together and showcase their unique skills really improved morale, which admittedly was already very good in our case – though, who wants good when you can have great?
Attracting the right people is paramount in any business. A well thought out and executed volunteer program resonates with many who are keen to give back and get involved in local community and, for whatever reason, haven't managed to as yet. Common ideals and goals ensure the business culture and fit of team members is balanced. Brand and reputation is everything when securing new team members and clients, a volunteer program is a superb way to raise your company profile and positive brand experience.
Reports indicate that by helping others, individuals may develop stronger networks that buffer stress and reduce disease risk. Feeling stronger and healthier is linked to volunteering, certainly it was first thought that healthier people volunteered, and that may well be the case for some, yet a majority of volunteers recorded increased health. A UnitedHealth Group study stated 76 per cent of people who volunteered reported feeling healthier. Healthier is what we all want in our work place – happy, healthy people.
ABOUT THE AUTHOR
---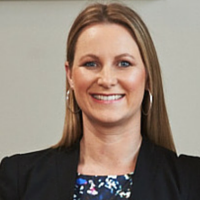 Director of Domain Property Advocates and head of the Property Management  division, Mel leads her team with a hard working attitude, straight shooter approach and tenacious drive to provide consistent, first class service to each and every client.