For property management teams, the landscape on compliance is no longer limited to the all-important paperwork like agency and tenancy agreements, condition reports and the myriad of other rules and regulations legislated and governed in each state.
There is also the added responsibility in recent times of factors to consider like compliance of swimming pools, smoke alarms and blind cords. With these added requirements, have you adjusted your policies and procedures to include all the necessary checks and balances to ensure that your owners and, more importantly, your office are covered and compliant?
If any of your properties have swimming pools, it is important to remember that they may need to be registered with council and must have the correct fencing and signage to protect any visitors to the property. There are some great pool companies out there that can ensure your pools are compliant, provide the relevant paperwork and even educate the tenants on the importance of correct storage of hazardous pool chemicals. It is also a good idea that on your checklists for each new tenancy you include a check box to ensure pool compliance is up to date.
Smoke alarm compliance is one that has been with us for some time now and, like some procedures, it can be tempting to become complacent in our handling of the task at hand. It is a good idea to employ a qualified company to check those alarms each year and ensure that they are compliant. Most trust accounting software will also feature a section for you to include the date tested and a reminder for when the next testing is due. Third-party companies will usually send you this information too. It also makes sense to save the certificate to the file each year so that you have it at hand if needed.
Blind cord legislation came into effect in 2010, requiring the cords of blinds and curtains to be secure and out of reach of children and to carry warning labels. If you are having new blinds and curtains installed, ensure that the company you use is compliant and follows the requirements.
While it can seem a daunting task to keep on top of the changes, and there are more to come, keep in mind you are not on your own. There are some fantastic companies out there who can assist with ensuring that your properties are meeting the requirements and covering your office and owners for any potential liability.  
ABOUT THE AUTHOR
---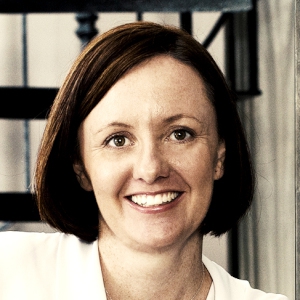 Heidi has been immersed in property management for over 14 years' dealing in all aspects from leasing, property management, business development and team management. Adding to the mix with 5 years as a Trainer and Consultant, Heidi has worked with small and medium-sized rent rolls in implementing systems and procedures to increase efficiency, growth and profitability within agencies. 
Heidi brings enthusiasm and energy to Real Plus and is passionate about system implementation; procedures and staff training that can assist in reducing stress and saving time while helping clients have a more profitable property management business. 
Make sure you never miss an episode by subscribing to us now on iTunes
And dont't forget to leave REB a review!

Listen to other installment of the Real Estate Business Podcast