As we are rapidly screaming toward the finish line of 2015, it can be all too easy to sit back on our laurels and enjoy the festive cheer that the season brings.
This time of year, while full of parties and frivolity, can also bring out some of the more challenging personalities that life can throw at us. They don't call it the silly season for nothing!
While most start to slow down come that Christmas Eve deadline, use this time to power on towards the finish line before you take a break (if you are one of the lucky ones to do so over the new year). This is a great time of year to tidy up loose ends and reflect on the year that was, as well as begin to think about what you might like to achieve in the coming year.
With this in mind, have you thought about what you might like your #PMsquadgoals to be in 2016? We spend almost more time in our waking hours with our work comrades than we do with our own partners and family. This is your squad, and thinking about your squad, how ambitious are they and what would you all like to achieve, not just personally but together as a team into the coming year?
Some areas when looking at this goal setting may include:
Systems – are they up to the challenge to help you achieve your goals? If not, what needs to happen to ensure that they are top shape?
Technology – there is a myriad of technology at our fingertips. Is the technology in your office working for you or is there something out there that may help to achieve less stress and give you back more time?
Training – perhaps you would like to step up the training for your team for the year. It's a good time to set out the training calendar for the year and find a solution that works for your team.
Growth – do you want to grow this year? Silly question, I know, but what steps do you need to put in place to achieve real growth?
Reporting – is your team reporting on all areas that they need to so that the department is ticking along efficiently and profitably?
On a personal level, you might like to look at the areas of relationships, health, finance, learning, travel and career that can help you in evaluating if you are on track to be where you want to be. Or it could be that you need to make a few changes to reach that goal.
If you are a little stuck with where to start, the team at Real+ can help with coaching, consulting and are running a few webinars in January to get you goal ready. This email address is being protected from spambots. You need JavaScript enabled to view it. and we can help you get started.
Whatever your #PMsquadgoals might be, procrastination won't assist in making those goals become reality. Use this time wisely so that you can kick into 2016 fresh, energised and ready to hit the ground running and be the head of the pack with achieving success, whatever it may look like in your world.
ABOUT THE AUTHOR
---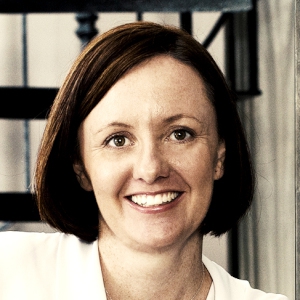 Heidi has been immersed in property management for over 14 years' dealing in all aspects from leasing, property management, business development and team management. Adding to the mix with 5 years as a Trainer and Consultant, Heidi has worked with small and medium-sized rent rolls in implementing systems and procedures to increase efficiency, growth and profitability within agencies. 
Heidi brings enthusiasm and energy to Real Plus and is passionate about system implementation; procedures and staff training that can assist in reducing stress and saving time while helping clients have a more profitable property management business. 
Make sure you never miss an episode by subscribing to us now on iTunes
And dont't forget to leave REB a review!

Listen to other installment of the Real Estate Business Podcast