We are living in an increasingly online society. With the continual advancements in technology, the gradual acceptance of the move towards flexible remote offices and the boom of social media, the online world has morphed into all that we do.
Education and training is no different. The number of training and education providers in Australia now delivering online training has increased dramatically. Universities, TAFEs, private colleges and institutes – they are all on the online delivery train.
The real estate industry is not immune. Despite online training offering numerous benefits (flexibility, study at your own pace in your own time, reduced course costs, increased accessibility), are you getting the best education and training possible that fits both your learning style and your future chosen industry?
We've compiled a few training realities to consider.
Reality #1 – It's a people person industry
Real estate is a 'people person' career. The more you can establish a good connection with your vendors and buyers, the more likely your client base will expand and commissions grow.
Realestate.com.au quote the top eight qualities of a good real estate agent. Know what #1 is? They communicate. This essential quality starts with your training. Learning the trade in an open, face-to-face environment with like-minded peers and qualified instructors will put you in good stead for your real estate career.
Reality #2 – You might be certified, but are you qualified?

Trolling through endless Powerpoint slides, downloading resource after resource and answering a pop quiz at the end may get you certified, but are you really qualified? Do you feel ready to launch your real estate career? Are you confident in your ability if you've never left home? You've got to learn to walk before you can run. 
Reality #3 – Two heads are better than one
We are not inferring your intelligence and ideas are under par. What we are suggesting is that great ideas and discussions come from a collaborative environment where thoughts and visions can be discussed and debated like a big melting pot of opinions. Can we grow and evolve as much without the input of others? What if our point of view was the only one we knew? A bit limiting, we think…
Reality #4 – Cheap ≠ better  
Price isn't everything. Online courses may offer discounted course costs for their online training. Decreased human resources and overheads mean less expense for the training provider – which may (or may not) be passed on to you, the student. Unfortunately, cheaper doesn't mean better. You get what you pay for.
Reality #5 – We learn by doing
Practical training increases interaction and engagement with what you are learning. We are humans, we learn by doing. We learn by talking, questioning, debating and listening. Face-to-face training also means access to a facilitator there to teach you – to answer your questions on the spot, not three hours later via email when you have forgotten your initial problem.
Reality #6 – Distracted focus
Can you say with confidence you are 100 per cent focused to study at home?  We're not so sure. Our pile of dirty laundry, grass that resembles the height of a sugar cane field, visitors popping in, dogs barking (you get the drift) tends to get us off track at the best of times, despite our good intentions. With face-to-face training you are away from distractions. You can be 100 per cent focused on the job at hand – learning.
The bottom line…
So if you are considering a real estate training course, think about whether online training is for you and if it fits your learning style. Do your research and, if your situation allows, consider face-to-face training. You never know, you might enjoy it! 
ABOUT THE AUTHOR
---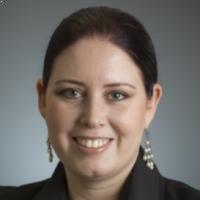 Jane is a licensed Real Estate Agent & Strata Manager in NSW. She has 18 years industry experience, 15 of which have been spent directly in Real Estate, and 3 years as a trainer.
Jane established End of Month Angels in 2012, a consultancy firm specialising in providing trust accounting solutions for busy agencies.
As a trust accounting trainer at the Australian College of Professionals and Real Estate software trainer, she is constantly engaging in professional development in order to stay on top of legislative requirements to ensure that clients receive the highest level of service available.
Make sure you never miss an episode by subscribing to us now on iTunes
And dont't forget to leave REB a review!

Listen to other installment of the Real Estate Business Podcast