Are you pretending to be something you're not?
Firstly, let me explain what being authentic really means so we have a clear understanding. Being authentic means: Being of undisputed origin and not a copy; genuine.
Being authentic means you are being your true self. It's when your words and actions align with your core values and beliefs. You are an original, not a mimic of another or copy of something or someone else.  
So you're thinking, "Where's this going?" Well, what I know and have found with my clients, and especially for myself, is that being authentic will help you create a Business and Life by Design. Being your true self will give you more of what you want and less of what you don't want – repeat this last sentence. How good does it feel?
What does this have to do with your business, career or life?
Well, a lot. In fact, it's essential:
You will attract more of the clients you want to work with and less of the clients you don't.
You will enjoy your work more and feel you are in alignment with what you are doing and who you are serving.
In turn, this will create more abundance in your business and personal life.
There will be fewer complaints and more compliments, more referrals and repeat business due to happier customers who will be evangelists for your great work.
It creates great synergy.
It's your trademark and your brand and there is only one of you in this world; you cannot be cloned!
Are you craving a Business and Life by Design?
I've created it and I can show you how to achieve the same.
What is everyone's biggest fear? "What if people don't like me?"
Who cares? It doesn't matter and I can show you why! Contact me at: This email address is being protected from spambots. You need JavaScript enabled to view it.
ABOUT THE AUTHOR
---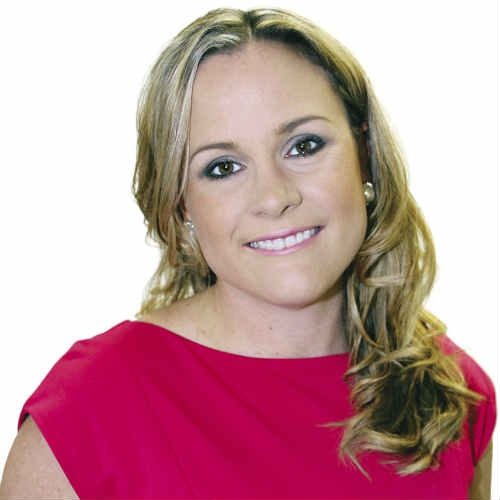 Loretta Morgan has over 17 years' experience in the property industry, ranging from managing residential real estate to major commercial and industrial portfolios for private and institutional investors.
Loretta was a finalist in the 2011 REIQ Awards for Excellence - Commercial Property Manager of the Year category and also a finalist in the 2013 REIQ Awards for Excellence - Residential Property Manager of the Year. This year, Loretta was a finalist in the Sunshine Coast Business Women's Network - Young Business Woman of the Year, regional finalist in the Australian Institute of Management Excellence Awards and finalist in the Sunshine Coast Business Awards.
Loretta is also a member of the REIQ, Young Industry Professionals Advisory Panel.
Make sure you never miss an episode by subscribing to us now on iTunes
And dont't forget to leave REB a review!

Listen to other installment of the Real Estate Business Podcast