It didn't seem so long ago that we were ushering in the new year, but this week, many of us are probably thinking, "How is it March already?"
The end of the first quarter is looming and some people may be starting to panic about time getting away from them.
How are you tracking for your first quarter? Are you on target with the goals you set out to achieve in January or are they at the bottom of the pile, falling into the abyss like Alice down the rabbit hole?
Now is as good a time as any to assess your aims for the year, including how you are managing your time to achieve those goals. If you let time control you, it will become more difficult to reach your targets.
Let's look at some tips on helping you manage your time and sanity, and ensuring you stay in the driver's seat.
Analyse what takes up the most hours in your day – try keeping a time log for a week and analyse where most of your time is spent. You could be spending a lot of time with a C-class client, you could be spending more time on paperwork than necessary or you could just be wasting time by procrastinating.
A clean desk is the sign of a clean mind – or something like that. Keep your desk as clean as possible and eliminate distractions from your workspace. It is also useful to have a tray or system where you can keep all pending work you need to look at. 
Set aside blockout time – let's face it, in property management the phone and emails will never stop and you will be waiting quite some time if you are expecting them. Plan for blockout time in your week where you can spend an hour or two just to catch up on outstanding work and regain some sanity in your day. This will also mean no phone calls or emails. You will be amazed by how much you can achieve when you have no distractions!
Planning is key – when you are scheduling your week, make sure there is time for planning first thing in the morning and last thing in the afternoon. This will help you to set up for the day and know what you have coming up in the week.
Multitasking is a myth – stick to one task at a time and minimise disruptions as much as possible. It is much easier for the brain to focus on one activity at a time and you will perform more efficiently when you pay attention to one thing at a time.
Check those goals – take a look at the goals you wrote down in January. Are you on track to achieve them? What are your obstacles and what steps need to be implemented to help you get on track?
When you are trying to stay in control, it is important to occasionally stop, take a breath and analyse the scene in front of you. You will then be better equipped to tackle those property management challenges head on.
ABOUT THE AUTHOR
---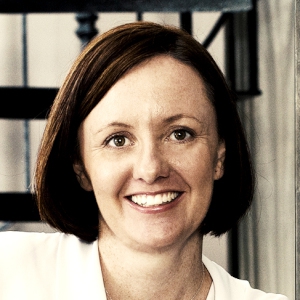 Heidi has been immersed in property management for over 14 years' dealing in all aspects from leasing, property management, business development and team management. Adding to the mix with 5 years as a Trainer and Consultant, Heidi has worked with small and medium-sized rent rolls in implementing systems and procedures to increase efficiency, growth and profitability within agencies. 
Heidi brings enthusiasm and energy to Real Plus and is passionate about system implementation; procedures and staff training that can assist in reducing stress and saving time while helping clients have a more profitable property management business. 
Make sure you never miss an episode by subscribing to us now on iTunes
And dont't forget to leave REB a review!

Listen to other installment of the Real Estate Business Podcast