Do you feel as if you are not being heard? Are you frustrated with people who just do not understand what you are saying? Do you feel that communication is breaking down?
Here is a really simple and effective way to open the lines of communication and engage with your clients while getting your message across.
This is the key – if you're not listening, you won't be heard!
What is 'active listening'? Do you know what this means?
You were born with two ears and one mouth, so doesn't that tell you something? Sure we all know what listening means, but do we really know what it means to LISTEN?
'Active listening' means to focus and commit to the person you are with 100 per cent. Engage, listen but most importantly, really hear what the other person is saying. This also gives you the opportunity to understand what your clients' wants and needs are, and how you can help them with what you have to offer.
If you're thinking about something else or pre-occupied, and we can often do this when we are busy, it's not possible for your brain to be registering what the other person is saying.
Doing tasks when someone is speaking to you, like typing, writing or playing on your phone, is not giving your 100 per cent focus to that person. Think about this for a little minute – how often have you been at a dinner or lunch with someone and you find yourself playing on your phone? Or while you're talking to a client on the phone, you are doing something else? You're not committing to really hearing what that client is telling you and therefore not really caring about what it is they need and how you can help them or solve their problem.
Listening is when you are not just waiting to speak. It's when you're not talking and you're really engaging and interested in what the other person is saying. Sounds really ridiculous and, yep, it's pretty obvious of me to say, but it is something that can easily be overlooked when we are busy or our mind is elsewhere.
Do you find yourself interrupting, butting in and talking over the top of people? Well, that's not listening is it?
I want you to practice this week committing fully to those you come into contact with. Listen deeply, connect with what they are saying, ask lots of questions and get them to share some more. Doing this will really rock your world.
There is a whole different world out there when you listen. It's amazing what you actually hear and ultimately what you can learn from this experience.
For those of you who are great at this already, I commend you – it's a real skill.
ABOUT THE AUTHOR
---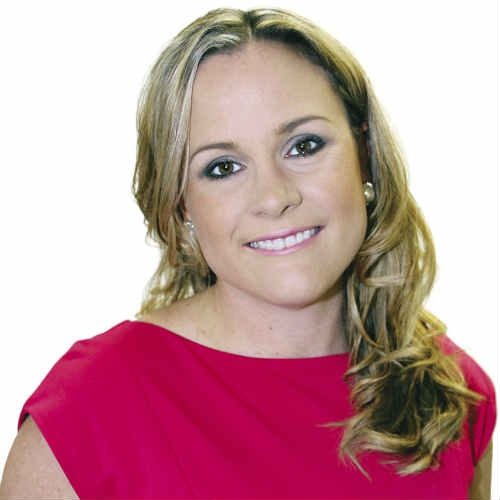 Loretta Morgan has over 17 years' experience in the property industry, ranging from managing residential real estate to major commercial and industrial portfolios for private and institutional investors.
Loretta was a finalist in the 2011 REIQ Awards for Excellence - Commercial Property Manager of the Year category and also a finalist in the 2013 REIQ Awards for Excellence - Residential Property Manager of the Year. This year, Loretta was a finalist in the Sunshine Coast Business Women's Network - Young Business Woman of the Year, regional finalist in the Australian Institute of Management Excellence Awards and finalist in the Sunshine Coast Business Awards.
Loretta is also a member of the REIQ, Young Industry Professionals Advisory Panel.