Many landlords believe they can just keep leasing their property over and over again and don't need to do any work or upgrading.
Well, that is wrong! For all the landlords and potential landlords I meet, I will always advise what I think they should do in order to achieve the maximum rent possible.
I give them tips to improve their properties, since we know what tenants are looking for. Something as simple as another built-in wardrobe or a linen cupboard for towels and sheets can make a difference.
If your client's property has not been renovated or upgraded in more than 10 years, it may be time to start. Even new carpet and paint can add so much more value and attract tenants quickly, reducing vacancy times. Everyone knows how good a fresh coat of paint looks: it makes the property brighter and cleaner!
Carpet and paint should be redone every 5-10 years, depending on the wear and tear they have had from past tenants. Blinds should be replaced or repaired. There are many blind companies that will repair damaged chains, cords or slats at little cost to the landlord.
With all the new developments and houses being built, tenants now expect properties to be in excellent condition and have a lot of extras like air conditioning, gyms and pools in complexes, flyscreens throughout, built-ins and high security, especially if the landlord is asking for maximum rent.
Bathrooms and kitchen need renovating over time, but there are other options if the landlord does not have enough funds available at the time. These include installing a new benchtop in the kitchen, changing or adding extra cupboards and changing the flooring if it looks old and worn.
Bathrooms need to be clean and free of mould.A simple change such as a new vanity and basin with cupboards makes all the difference. Bathroom mirrors get rusty over time and they don't cost much to replace. If the toilet seats look old and worn then definitely replace it too.
A property that presents well and is cared for will always lease quickly, as tenants are prepared to pay maximum rent for a decent property. Tenants will look after it if they can see the landlord takes pride in their investment. They will also tend to stay at the property longer and if rent increases are due over time they will happily pay them.
Changes to an investment can secure landlords anywhere from $20-$100 more per week. Over time, that amount adds up and is also great for selling – if the landlord decides to sell, investors will always ask what the rent is per week, so if the rent is attractive, it will help the sale of the property.
ABOUT THE AUTHOR
---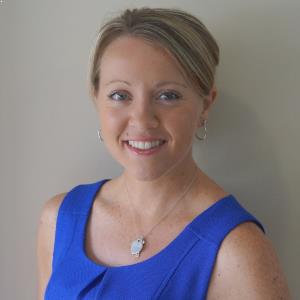 Kylie Meier is a licensed real estate agent who has developed a strong reputation within and around Sydney's eastern suburbs as a senior property manager for over 13 years. Kylie is now packaging all of those hard-earned skills, knowledge and experience into a new role as business development manager at MyPlace Estate Agents Zetland.
Kylie started her career in real estate at a young age and has consistently received many accolades. Winning top awards such as Property Manager of the Year nationally for Outstanding Property Management two years running and also winning the Property Management Chairman's Club Award - a prestigious award achieved in her previous role.