It's been a while since I was a landlord. In fact, it's been almost ten years and I'm embarrassed to say, I forgot what it was like and how expensive it can be.
Recently, we moved out of the family home to our property and turned the old one into a rental. Like many landlords out there, this made me an accidental landlord.
As an industry, I think we can be complacent about some of the costs to a landlord and what it means to them. Many people think, 'It's just $100 here and a $100 there', and I thought I would share what it's been like so far.
It is worth noting the property is only ten years old.
First, we paid for professional photos which set us back $185.
We moved out of the property on 18 June. It took two and a half weeks to get the property rented. The new tenants moved on the 24th. The agent did a good job, but we still needed two and a half weeks' rent to cover the mortgage. Cost: $1,400.
The let fee was one weeks' rent plus GST. Cost: $616.
We repaired a few things we had lived with and installed a clothesline. Cost: $300.
We also organised cleaning, carpet cleaning and pest control. Cost: $700.
We took up all the compliance packages:
Landlord insurance – $310
Smoke alarms and blinds – $149
Water efficiency (including rectifying some issues) – $200
Ordered a tax depreciation schedule which cost $700.
Then the real fun started. On the day the new tenants moved in, the garage motor started throwing sparks, something that has never happened before. Cost: $585. Soon after, we were notified of a gas leak. Cost: $110.
We also found out my mother's dog chewed the almost brand new ducted air-conditioning cable, which was hidden before we moved. Cost: $250.
Four weeks in, the total tally is $5,505 and the rent we've gained so far is $1,120, which gives us a loss of $4,385.
Please know I'm not complaining and I realise I'm lucky to own an investment (I think... it remains to be seen), but like for many of our clients, our mum and dad investors out there, being a landlord can stretch the finances.
What can we do to prepare first-time investors? Of course we don't want to scare them, but giving them a roadmap of what the first month looks like might prepare them to ensure the relationship remains when the poor property manager needs to deal with these challenging conversations.
To understand the average cost for your new investors, take a look at the last ten new investors' history for the first month and develop a case study showing the likely cost and income scenario.
A prepared landlord is a far happier landlord.
ABOUT THE AUTHOR
---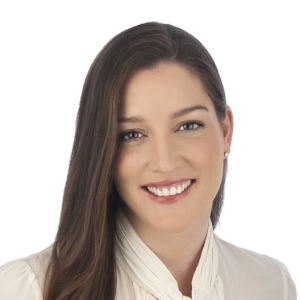 Jodie Stainton is the Dot Connecter at Apmasphere. She has over ten years of hands-on property management experience, as well as five years working as a consultant. Jodie helps property management teams align their business practices with their chosen strategies to achieve real results. Contact her at This email address is being protected from spambots. You need JavaScript enabled to view it.
Make sure you never miss an episode by subscribing to us now on iTunes
And dont't forget to leave REB a review!

Listen to other installment of the Real Estate Business Podcast