Residential property managers need to understand what their clients – landlords – have been through to get to this point. Here are five steps to help investors succeed.
Over the years property investments have proven to be sound and profitable ventures for many Australians. Despite this, many first-time investors become overwhelmed by new information and are tempted to quit before they've really started.
Do you have clients who are keen to invest in the property market, but unsure of where to start? Then these five steps to getting into property investment may help them as they start their journey.
1. Get your finances in order
The first step to take before making any investment is to get a good grasp of your finances and set up a realistic budget. Make a comprehensive list of all your current assets and liabilities and re-evaluate all your income and expenses. This will give you a good understanding of how much you can realistically afford to invest. You may be surprised to find that by cutting some unnecessary expenditure you can afford a better investment.
This is also a good time to speak to a recommended lender or mortgage broker about financing. Have them check your credit rating, find out if you qualify for a loan and get a pre-approval for your home loan.
2. Set goals
As with any big step in life, it is advisable to know what you are looking to achieve before you start investing. Ask yourself what a successful venture looks like to you. What are your goals for this investment? When would you like to achieve these goals? What are you willing to risk to achieve this? All of these answers will determine your priorities and the actions you should take to help you reach your targets.
3. Create a property development or purchase plan
A purchase plan is very similar to a plan for a new business. By putting all your thoughts and planning onto paper, you will be forced to be specific and concrete about your ideas. A purchase plan should consist of strategies and action points that will eventually enable you to reach your goals of growth or income. This plan should also include all the things to do before you can buy the property. These include research, appraisals, due diligence and negotiations. Once these are completed, stay disciplined and stick to your purchase plan throughout the investment process.
4. Do your homework
Let's face it, property development can be a risky business, but you can avoid most risks by doing thorough research and making informed decisions before you buy. Try to get a good understanding of the current property market and know what you will be buying into. Also look at various suburbs, how much properties are worth in each area, whether there are any municipal requirements and how much the stamp duty and other costs will be. Before you decide to buy or build an investment property, you may want to speak to local developers and other investors about different types of property developments and how you can develop a block of land to its full potential.
5. Buy what you can afford
This may seem evident, but one of the biggest mistakes you can make is to buy something that you cannot afford in the long run. There is a vast range of property investment opportunities available, and once you start looking you may be tempted to buy into something that doesn't quite meet your budget. You may have to re-adjust your expectations once you know what you can afford, but don't let this discourage you, as many first-time property investors start off small and build up from there. 
ABOUT THE AUTHOR
---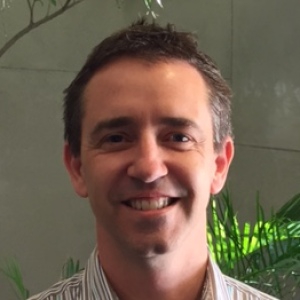 Cameron Bell is the Sales and Marketing Manager for Ross North Developments. Ross North Developments is the specialist property development Perth division of the award winning Ross North Group.
Cameron has over twenty years' experience in the building industry, including working for two storey, multi-unit development builders and for land estates.
Cameron also has his real estate agents' licence and has run his own real estate company, allowing him unique insights into the property market in Western Australia.
Make sure you never miss an episode by subscribing to us now on iTunes
And dont't forget to leave REB a review!

Listen to other installment of the Real Estate Business Podcast