With the end of the year almost here, this is a great time to look back and consider what you have learned and achieved in 2016. Have you smashed the goals you set in January? Have you maintained momentum or is there still some work to be done?
As I read a bedtime story to my three-year-old recently, the line "The more that you read, the more things you will know. The more that you learn, the more places you will go," from a wise man named Dr Seuss struck a chord.
No matter what stage of life you are at, you are always learning, either through unplanned events or purposeful learning. It's highly beneficial to enrich those brain neurons with added knowledge, and some studies have shown that by keeping the brain active through social and mental learning, it can assist in reducing the risks associated with dementia and cognitive brain conditions.
Although you may not realise it, there will often be something new that you learn every day. It could be something as simple as a new feature in Outlook or Excel, how to complete a task or discovering a new method of communication that will help you to better communicate with your clients.
In property management, we often find that it is this constantly evolving space which goes hand in hand with learning. No two days are ever the same and as much as we plan, there are always surprises that keep us on our toes and teach us lessons, even after many years. And yes, some of those lessons come from mistakes which give us the best opportunities to learn.
Learning provides us with challenges and can contribute to rewarding experiences. Don't underestimate the benefit in seeing an open door with the opportunity to learn something new. Read all that you can, even if it is something left of centre. Feed those neurons, because let's face it, there are over a billion of them in your brain that have a thirst for knowledge.
Have a think about what you have learned this year. Have they been good lessons, bad lessons or even just lessons to help you grow? Are there elements of those lessons that would cause you to do something a little differently and if so, what will you do differently in 2017? 
ABOUT THE AUTHOR
---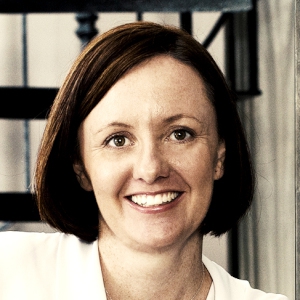 Heidi has been immersed in property management for over 14 years' dealing in all aspects from leasing, property management, business development and team management. Adding to the mix with 5 years as a Trainer and Consultant, Heidi has worked with small and medium-sized rent rolls in implementing systems and procedures to increase efficiency, growth and profitability within agencies. 
Heidi brings enthusiasm and energy to Real Plus and is passionate about system implementation; procedures and staff training that can assist in reducing stress and saving time while helping clients have a more profitable property management business. 
Make sure you never miss an episode by subscribing to us now on iTunes
And dont't forget to leave REB a review!

Listen to other installment of the Real Estate Business Podcast