Here are six questions answered that might shed some light on whether an apartment will make a better investment than a house.
1. Which is easier to rent – an apartment or house?
If you are an investor, apartments tend to be easier to rent because the majority of renters are young people who like to live near the city. A key consideration, when renting any property, is how much rent you charge. Any property that has a high weekly rent will be difficult to lease. That is why you should use a property management company to lease your property as they will have up-to-date knowledge on the rental market.
2. What increases the most in value – apartments or houses?
The location of the property is the most important factor in determining its capital growth. Choose a property close to the beach, river or city centre as these locations have higher than average capital growth due to the growing focus on lifestyle and convenience.
3. Will there be an oversupply of apartments?
In some inner city areas, there are signs of an oversupply of apartments. That is why it is important to undertake as much research as possible before making a decision to buy an apartment.
In any real estate market, there is always the risk of an oversupply of properties regardless of whether they are apartments or houses. You should always focus on the location of the property and buy a property that has a scarcity factor i.e. buying an apartment close to cafes and restaurants.
4. Are there any ownership differences in owning an apartment or house?
The main difference is that when you buy an apartment, there are areas of common ownership in the complex. This is controlled by the strata committee which you can be a member of. You may be restricted regarding what you want to do with your apartment. For example, you may have to get permission from the strata committee to have an airconditioner installed in your apartment.
5. What are the tax benefits associated with owning an apartment?
While there are many issues concerning the depreciation entitlements on properties, strata-style homes such as new apartments, in most cases, provide a higher rate of depreciation than houses, all being equal.
Buying a new apartment, for example, can provide a taxpayer with considerable depreciation benefits because of the significant tax benefits they offer through depreciation.
The tax benefits obtained through depreciation can be equivalent to 60 per cent of the total purchase price of an apartment. In some cases, these tax benefits can total $300,000 based on a purchase price of $500,000.
6. How many bedrooms do I need in an apartment?
The reality is that family sizes are getting smaller and many apartments have unused bedrooms. More people are living alone and that is why one-bedroom, one-bathroom apartments are becoming increasingly popular. Before buying an apartment, check with local property management companies to ascertain what type of apartments are most in demand by renters in the local area i.e. one-bedroom, two-bedroom or three-bedroom apartments.
ABOUT THE AUTHOR
---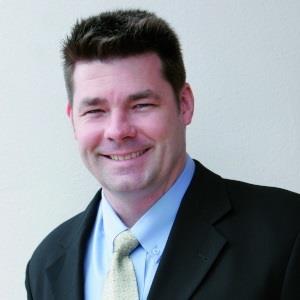 Paul Bennion is the managing director of DEPPRO tax depreciation specialists. DEPPRO is Australia's leading property depreciation company, specialising solely in the preparation of tax depreciation reports for residential, commercial, industrial and leisure investment properties.