It's time for collaboration to replace competition as the defining trait of the property industry.
The property market in Australia is a unique environment. It is one of the most high stakes and competitive sectors in the country, but also one where professionals on both sides of a transaction — real estate and buyers' agents — can find success if they work together. No other industry has this kind of dynamic.
Since we established Cohen Handler in 2009, the number of buyers' agents in Australia has grown exponentially. As the property market continues to boom and buyers continue to scramble to get a foot on the property ladder, often struggling to do so without representation and access to off-market properties, it's an industry that will only continue to grow. 
To a buyer or seller, it may seem like competition rather than collaboration will secure them the best deal. But in the battle to ensure the ideal outcome for all parties, competitors that work together can have a number of benefits.
Communicating to seal the deal
Buyers' agents and real estate agents know the property market inside out. Each have the local insight and expertise to value a property objectively and, perhaps most importantly for mutual success, understand the importance of timing in this industry. The only difference are the clients they each represent.
A successful agent works with multiple clients at a time, and knows their requirements, budget and preferences in detail. This is where a strong relationship with the right agent on the other side of the fence comes in. Constant communication ensures that both parties are across each other's needs. This helps real estate agents clear their market stock quickly, while buyers' agents are able to find the right property at the right price for the buyer. In an industry where approximately 40 per cent of properties are not listed on market, enlisting the help of a professional that has a leg in with the other party can provide many rewards.
Being upfront, communicating progress and ensuring relevant information is shared between selling and buying agents — both for on-market and off-market properties — can speed up the transaction process and help secure the best result for both parties in a timely manner.
Constant communication between buyers' agents and real estate agents will save valuable time, energy and costs for all parties, paving a smooth path to success and the ultimate outcome for the vendors and buyers.
Building relationships
Of course, securing the deal itself is just one, albeit highly visible, part of how a good relationship between buyers and real estate agents can be advantageous.
A lot of work happens behind the scenes in establishing and maintaining these relationships. This can be through industry events — where agents on both side of a deal learn more about the focus, motivations and pressures of their counterparts —over a beer or a meal with old friends and new contacts, or simply through picking up the phone and chatting through the latest market movements.
While you may not see instantaneous results, the time invested will be rewarding in the long term. The relationships you build, especially with industry colleagues, is the most important part of this job, and the success that will come from these relationships is invaluable. From knowing what properties are available to knowing the buyers in the market to having an external view of value in property — information is all.
While it takes up a significant amount of time in the average day of an agent, it's time well spent. Knowing the person on the other side of a transaction, including what they currently have on their books, looking for how they work and how they typically work with clients, is vital in doing the best deal and ensuring your client leaves happy.
It's also vitally important for maintaining a pipeline of clients, both on the buying and selling side. An agent's market knowledge is integral to the service offering.
The ability to provide insight on areas, properties and trends is imperative in proving to a client that you're the right person to represent them in what is likely to be one of the largest transactions they've ever undertaken. Being able to give this advice, and then follow through to work with a counterpart to complete a deal, will bring success for all parties.
It may seem strange, in a market often defined by intense competition, that it is the spirit of collaboration that achieves the best outcome. But from building relationships to securing a deal to ensuring the market moves sustainably, buyers and real estate agents working together has never been more important.
ABOUT THE AUTHOR
---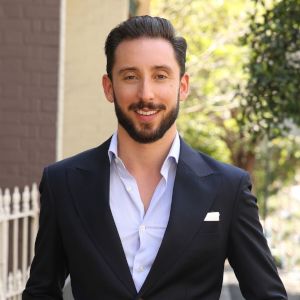 In 2009 Simon Cohen co founded Cohen Handler, one of the largest property buyer's agencies in Australia. It has offices both here and overseas. Simon is the managing director and leads the Cohen Handler prestige division.
Simon started his career with the Ray White Double Bay in Sydney, where he consistently ranked within the top 5 sales agents.
Simon also co-founded Auction Wiz and is the owner of Farquharsons Executive Rentals.