I was 14 when my mother asked me: Do you think you could build something that could give me more hours in the day?
She wasn't talking about a contraption of DeLorean proportions. She was actually describing what we now know as a Customer Relationship Management System (or CRM), a piece of technology that would make her life as a real estate agent a little easier — and far more efficient.
At a broader level, Mum — Lana — wanted a system that would help her sell more houses. But that meant getting more sellers to trust her with the sale of their biggest asset, and that meant establishing and nurturing a relationship with every prospect she could get.
Quite quickly, I realised this project wasn't just about coding. It was about the way humans work and interact in a very unique and very personal industry.
It was a steep learning curve, but together we built the very first iteration of what would eventually become Rex Software.
That first version was picked up and used successfully within the office she worked at — which grew from 5 to 40-plus staff over the next few years, and would eventually go on to become one of the top-performing offices internationally in the Ray White network.
Those were the humble beginnings of the Rex CRM.
Sometimes, "young" is tossed around as some kind of limitation due to misconceptions: inexperience, lack of motivation or immaturity. Sometimes, those judgements are wrong. We were young when we decided to take a chance on a start-up. There were some serious advantages that came with that.
Firstly, you don't really understand what is and isn't possible, so you just assume everything is.
Secondly, you tend to perceive failure as pretty normal. When you fail, you brush off your knees and get back up again.
Finally, you don't have a whole lot of responsibility or other externalities to worry about yet.
If you've ever started a company from scratch, you'll know it's not easy. You are solely responsible for this thing you've made, how quickly it grows and whether it fails. You're thinking about this at all hours of the day — whether it's four in the afternoon, or four in the morning. Weekends blend into weekdays. Being young, we could maintain the energy and commitment that was needed to feed it, help it grow.
We were inexperienced at the time, but we learnt faster because we were driven and had a purpose. Now, we actually do have those years of experience behind us, and a 60-strong team of curious minds alongside us.
When we hire, we obviously hire for the skills that we need, but we're looking for more than that. If we see someone with that special "start-up kind" of passion, regardless of background or age, we're likely to give them a go on our team. You don't necessarily need to have all the experience in the world, but if you have a hunger for learning and connecting ideas, you'll probably fit in.
We don't believe that it is only our experience that defines us. Our experience speaks of where we've been, not where we're going.
We're big on the idea that knowledge comes from all areas — no one has a monopoly on good ideas. Some of the greatest discoveries have been the result of divergent thinking by people working outside of "their field", taking a concept from one area and applying it to another. For example, Elon Musk simply asked the question: Do rockets really need to cost that much?
We're not building rockets (yet), but we are aiming high.
You're looking to do more for your clients, and so are we. To that end, we're currently beta testing some new products and we have some pretty exciting features in the pipeline for Rex (and Pocket).
You'll see more information pop up about these as we get closer to AREC. Stay tuned, or visit our booth and say hi.
ABOUT THE AUTHOR
---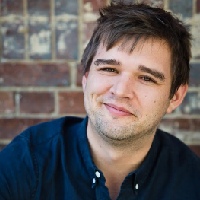 Alex is the Chief Technology Officer of Rex Software, a real estate software provider with 60 staff servicing more than 1,100 agencies. Alex is a rare breed of leader - he listens far more than he talks, and has that great Socratic skill of leading you to a solution you didn't even know you knew. At a young age he was consulting to a variety of US fortune 500 companies, as well as some of the largest public companies in Australia. Now, he spends his days working on the strategic direction of the company and drinking copious amounts of tea. If you're lucky, you might run in to him at a meetup around town.