Over the next six months, it's going to be the individuals that work together and collaborate that will have sustained success, according to one of Australia's highest-ranked real estate agents.
Recently coming in at number eight on REB's Top 100 Agents ranking, McGrath Central Coast's Mathew Steinwede believes the current challenges facing the real estate industry in Australia will "sort a lot of unmotivated agents out".
Instead, he expressed how "it's going to be the teams that work together, collaborate ideas and share energy that will succeed" in 2020.
With 163 residential property listings secured over the last 12 months, and 142 sold, the Terrigal real estate agent is also the McGrath network's number one agent — and has been for the last three years.
Observing that COVID-19 will provide agents with more flexibility to work while mobile, allow for improvements in technology to support a virtual customer and new marketing techniques that will capture a buyer's attention without inspection, Mr Steinwede is of the perspective that current industry changes are "all for the better".
It's an outlook he's capitalising on, telling REB that he's using the opportunities the pandemic is presenting to work harder than the competition, and ensure he's "not getting caught up in the negativity that seems to be a focus in the market right now".
Alongside five support staff, Mr Steinwede said, "as a group, we're ensuring we continually adapt and create the tools we need to be relevant".
Commenting on his inclusion on this year's list, Mr Steinwede said: "It's an exceptional group of agents in the top 10 that have all been achieving amazing results for a very long time, so it's rewarding to be associated and compared to them."
The key to success, according to the real estate agent, is: "Find your formula that creates a good balance between sustainability and financial reward."
To learn more about Mr Steinwede's stats and to view the full Top 100 Agents ranking, click here.
ABOUT THE AUTHOR
---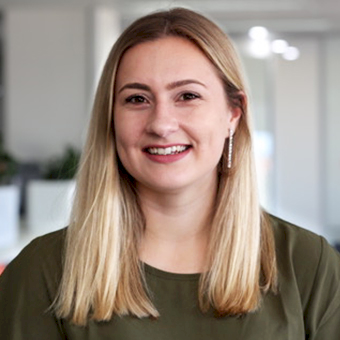 Grace is a journalist across Momentum property and investment brands. Grace joined Momentum Media in 2018, bringing with her a Bachelor of Laws and a Bachelor of Communication (Journalism) from the University of Newcastle. She's passionate about delivering easy to digest information and content relevant to her key audiences and stakeholders.