Two agents with almost 40 years of combined experience have opened up shop to a new agency in Griffith, NSW.
Angelo Cirillo and Nathan Thomas have just rolled out Soul Property Agents, marking the newest entrant to the Griffith market. 
Mr Thomas brings 18 years of experience with family agency Griffith Real Estate, while Mr Cirillo brings 16 years of experience with Rawlinson Brown.
Commenting on the decision to launch the new agency, Mr Thomas said: "Our marketplace is family-based — mums and dads are our core business, so we decided to build Soul around servicing people who are just like us.

"We named the business 'Soul' for everything that word represents. There's a need in the marketplace for no BS. People want to be treated with respect and honesty.
"People are so busy — they don't have time for anything other than truthful, honest dialogue. One of our core principles is that we'll have rugged conversations with clients. Raw, honest and up front."
Mr Cirillo noted while they were both grateful for the education and experience gained at their former employers, the chance to control their own futures was too tempting.
"The biggest opportunity you can have is to follow a passion. To do things the way you want to do them," he said. 
The process of launching the new agency hasn't been without some challenges, however, according to Mr Thomas, who explained the pair enlisted the help of UrbanX.
By engaging the platform, all backend and administrative operations are covered in exchange for a relatively small percentage of Soul's sale commissions rather than any upfront or ongoing fixed fees. This, Mr Thomas said, gave them the opportunity to hit the ground running.
"The cost of establishing a business is huge. Just open up and all of a sudden you're in debt," Mr Thomas said.
"We found UrbanX and started exploring what they were all about. Instead of pumping hundreds of thousands into starting a business, we could do it with UrbanX straight away at a very low cost.
"It gave us the opportunity to outsource those parts of running a business and its administration, which are not our specialties."
Mr Thomas added UrbanX CEO Dan Argent gave them the confidence to go out on their own, explaining "people list with agents, not agencies, and that in their service area, winning market share was a matter of drawing on long-term connections".
"Dan was right. People contacted us to take on their listing and had no idea we'd left our old agency — it turns out they wanted to do business with us. So, those relationships we've built over the years were the most important thing," Mr Thomas said.
"The bulk of our market is $300,000 to $500,000 and our area only sees between 350 to 400 transactions a year, so client relationships must be a top priority.
"Also, because of the size of the community, we see our clients outside of business — shopping or at school gates — so our reputation has to be in line with our public figure.
"The UrbanX platform gave us an opportunity to build our own brand because that's what you need in these regional areas."
ABOUT THE AUTHOR
---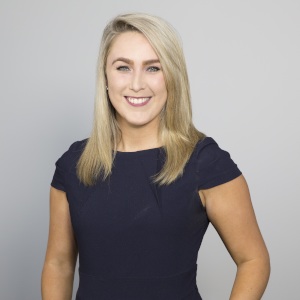 Emma Ryan is the deputy head of editorial at Momentum Media.

Emma has worked for Momentum Media since 2015, and has since been responsible for breaking some of the biggest stories in corporate Australia, including across the legal, mortgages, real estate and wealth industries. In addition, Emma has launched several additional sub-brands and events, driven by a passion to deliver quality and timely content to audiences through multiple platforms.
Email Emma on: [email protected]com.au