The Agency has expanded to the Central West region of NSW after eyeing an opportunity too valuable to pass up.
The Agency has expanded to the region, with a particular focus on Dubbo, Orange, Bathurst and Mudgee. The move sees highly regarded local agent Monica Henley and business development manager Justine Campbell welcomed to The Agency's fold.
Ms Henley and Ms Campbell bring close to 50 years of combined real estate and business experience between them. Their new roles will see Ms Henley focusing on regional Dubbo and Ms Campbell working across Dubbo, Bathurst, Orange and Mudgee, a statement from The Agency said.
The expansion to NSW's Central West comes at an opportune time for The Agency, with the region's property market in a strong position and being further bolstered by an ever-increasing demand from Sydney buyers who desire a rural getaway or a tree change, explained The Agency's CEO, Matt Lahood.
"We are honoured highly experienced and respected real estate agent Monica Henley and business development manager Justine Campbell have joined The Agency to represent us in the Central West of NSW," Mr Lahood said.
"Given the changing nature of our cities and lifestyles, our regional connections are more important than ever, and when it comes to real estate, our network focuses on connecting our key metro property markets with our key regional property markets."
Commenting on her new post, Ms Campbell said: "Monica Henley and I are both from the Central West and we are very excited to be building a team of like-minded agents in this region. We are extremely proud of our local communities and are heavily involved through our strong professional and personal relationships.
"With more than two decades of in-depth market knowledge, Monica has experienced strong property growth in the region and we are looking forward to being a part of this continued growth for years to come.
"The Central West has gone through its fair share of hardship, having just emerged from the biggest drought in our history and through the COVID-19 pandemic. However, Monica and I are acutely aware of the amazing resilience within the region and know that the best is yet to come."
Ms Campbell noted both she and Ms Henley have used the COVID-19 pause productively to ensure their new business structure and processes are in top shape and that they have a clear and direct business plan underway.
"We have been able to use this period effectively and are very proud of the strong and positive working culture we have created in a short space of time. The Agency has changed the way we can do business; it is extremely transparent and allows us flexibility," she explained.
"The administration and training support, combined with The Agency's cloud-based platforms, has enhanced our ability to be mobile and to better service our regional clients. It has also paved the way for our exciting business and expansion plans. We will building a high-performing team, with our first exciting new recruit Laura Dunkley already on board."
ABOUT THE AUTHOR
---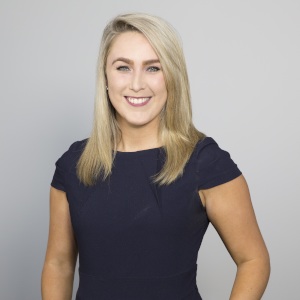 Emma Ryan is the deputy head of editorial at Momentum Media.

Emma has worked for Momentum Media since 2015, and has since been responsible for breaking some of the biggest stories in corporate Australia, including across the legal, mortgages, real estate and wealth industries. In addition, Emma has launched several additional sub-brands and events, driven by a passion to deliver quality and timely content to audiences through multiple platforms.
Email Emma on: [email protected]com.au