A name change will herald in a new era for one principal's Swansea-based agency.
Ray White Swansea is set to become Ray White East Lake Macquarie, with Troy McLennan's business undergoing "rapid expansion" in a region full of opportunity.
While the name "has always reflected our local influence", Mr McLennan has said that the new name reflects the expanded scope of the agency's future.
"Over the years, our little office has grown significantly due to our team's hard work, commitment to clients and dedication to our core values," he commented.
"The expansion of our Swansea office is a testament to our co-operation with our local competitors and the relationships we've built over the years."
Not just a name change, the move over to Ray White East Lake Macquarie has seen a new partnership forged with well-established local competing principal Michael Waller and his team.
Mr McLennan said the agency is "thrilled to have Michael and his team alongside us, adding so much more experience and depth to our own".
"We've always been a competitive bunch in the field; after all, healthy competition pushes you to become better," the principal said.
"We always play by the rules, never talk ill of our competitors and we'll never disadvantage a client in order to win business; to go against these standards would go against everything we believe in as people and a team. This value we proudly share with our new partners."
The Ray White team has come a long way since Mr McLennan first opened up shop with just two agents.
"When we started, I had a five-year vision which included hiring two or three extra agents," he said.
"The growth of our team has well surpassed that in a much shorter time frame, with many agents coming and joining our business on their own accord due to the positive, winning culture and values that we hold so highly."

Talking about the agency's decision to open a second office in Belmont, the principal said: "Expanding our team into a second location was inspired by the desires of our clients and customers and has been a very organic progression.
"The requirement to fill a service gap has led us into the Belmont region, with many existing and new clients approaching us to list, sell and manage in the area." 
According to the principal, the next 12 months will see the main focus of Ray White East Lake Macquarie be the continued provision of a higher level of real estate service in the area.
The ultimate goal? To increase the value to their clients and improve the local industry standards.
They believe that by delivering on service, a stronger market share that can then fuel future growth will follow, according to Ray White, with the aim of becoming the go-to for all real estate requirements in the region.
ABOUT THE AUTHOR
---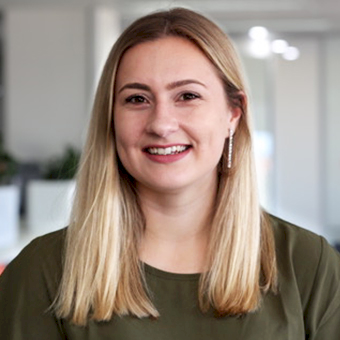 Grace is a journalist across Momentum property and investment brands. Grace joined Momentum Media in 2018, bringing with her a Bachelor of Laws and a Bachelor of Communication (Journalism) from the University of Newcastle. She's passionate about delivering easy to digest information and content relevant to her key audiences and stakeholders.