Eview Group has confirmed its further expansion into Adelaide's inner south with the arrival of a new-look brand.
The South Australian arm of the Eview Group has confirmed dynamic duo Jon Longden and Michelle Bell are set to build on their experience with their self-titled brand, "Michelle & Jon, Licensed Estate Agents". Michelle and Jon will be based in Fullarton, South Australia, and will service the immediate and surrounding suburbs in and around Adelaide city.
"We are full of anticipation and excitement for Jon and Michelle, as they unveil their new brand and set their sights on the Adelaide property market. It gives us such great pleasure to think they chose Eview Group to kickstart their career, based on the support, training and culture we could provide," said Manos Findikakis, Eview Group's CEO.
"Given the evolving nature of our industry, and the recent reliance on digital communication and transactions, we're excited to think of the possibilities that we can provide, with a nationwide focus on connection, training and widespread serviceability, ultimately connecting our metro markets with our regional key property markets."
Commenting on the move, Ms Bell said: "As veteran property investors ourselves, with dual lifetimes of professional sales experience, we are so thrilled to have joined the Eview team. Eview Group has provided the foundations, the support, the administration and all the often-overlooked aspects of real estate, to help supplement our success and opportunity.
"Engaging in initial conversations with both Manos and Maria Findikakis highlighted the synergy between us, and really showcased to us the behind-the-scenes reinforcement, to provide the expert knowledge and support."
Mr Findikakis added: "We are truly humbled and very fortunate to have found two very capable and driven individuals, looking to join the real estate industry, and believe we are the perfect vehicle to help them achieve their desired successes.
"Both Michelle and Jon provide an exuberant level of authenticity and energy and will be a welcomed addition to our entire nationwide team, of course, complementing our culture — an important consideration for the Eview Group."
ABOUT THE AUTHOR
---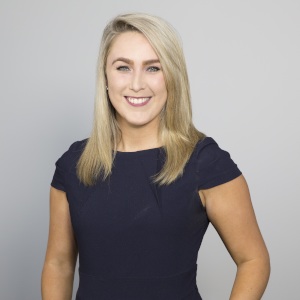 Emma Ryan is the deputy head of editorial at Momentum Media.

Emma has worked for Momentum Media since 2015, and has since been responsible for breaking some of the biggest stories in corporate Australia, including across the legal, mortgages, real estate and wealth industries. In addition, Emma has launched several additional sub-brands and events, driven by a passion to deliver quality and timely content to audiences through multiple platforms.
Email Emma on: [email protected]com.au