The Agency has welcomed a renowned real estate coach to its fold, as it looks to respond to evolving market cycles and economic shifts.
The group has partnered with Claudio Encina, who will be providing a tailored and on-call coaching service to The Agency's east-coast team.
"While the real estate industry constantly evolves through market cycles and adjusts in response to economic shifts, throwing the experience of a global pandemic into the mix has created an environment few could predict or prepare for," a statement from The Agency said on the move.
"This new real estate environment has placed greater pressure on agents and the industry at large to realign their businesses in response to the uncertainty, strengthen their foundations and ensure the right support is on hand to provide guidance through these uncharted waters."
Commenting further, Matt Lahood, The Agency's CEO, said: "I have known Claudio Encina for close to 40 years, both professionally and personally, [and] he is an outstanding coach who genuinely cares about the welfare and success of the agents he is coaching.
"He individualises his service to every agent; there is nothing cookie cutter about Claudio's approach.
"No one can downplay the challenges everyone has experienced through this pandemic, and we all need a support network. I will be back working closely with our agents providing guidance and mentorship, and I am thrilled I will have Claudio Encina by my side working so closely with our agents also."
Mr Encina said his first step with The Agency is to work closely with the agents on creating a strong position in the post-COVID market.
"At first, it was about pivoting and quickly adapting to the necessary changes COVID required, but now we need to shift the needle on their businesses," he explained.
"This includes the 12-week sprint to spring and strategic planning around the five critical drivers within an agent's business.
"I am honoured to work with The Agency and alongside Matt Lahood, who I have known for 40 years. It is a prestigious brand with an impressive stable of agents. I am looking forward to providing support and proactively helping the agents grow and flourish professionally and personally."
ABOUT THE AUTHOR
---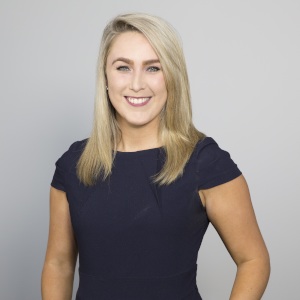 Emma Ryan is the deputy head of editorial at Momentum Media.

Emma has worked for Momentum Media since 2015, and has since been responsible for breaking some of the biggest stories in corporate Australia, including across the legal, mortgages, real estate and wealth industries. In addition, Emma has launched several additional sub-brands and events, driven by a passion to deliver quality and timely content to audiences through multiple platforms.
Email Emma on: [email protected]com.au