Two RE/MAX offices based in Brisbane, Queensland, have united this month, falling under one single ownership.
The move comes as a result of the sale of RE/MAX Profile Real Estate at Bardon by Grant and Christina Penrose to Adam and Roxanne Workman. RE/MAX Profile Real Estate was launched by Christina 20 years ago, with Grant joining the business a few years on. The pair will remain on as part of the team, focusing on their sales and auctioneering skills.
According to a statement from RE/MAX, "the Workmans have operated one of the fastest-growing RE/MAX franchises in the network, RE/MAX Ignite in Centenary, since the start of 2017. Between them, they have over 40 years of combined experience across real estate, sales and business management".
In addition to the combined 40 years of experience, the Workmans now own two franchises that together have 11 sales agents as well as property management teams.
"We are really excited about this strategic move and we'd let three other opportunities to purchase go by before a RE/MAX office became available," Ms Workman said.
"RE/MAX Profile is an incredibly successful business in a market that was a natural extension for us. Perfect!"
Commenting on the move, Ms Penrose said: "We decided it was time to focus more on our family, with teenage boys; time to step away from ownership and focus on personal sales. We heard that Adam and Roxanne were looking to expand and, knowing them very well, we knew that Grant and I could work as a team on their team. It was the right fit."
Both parties agree that the future looks bright for the combined office, with the spring selling season set to kick off soon.
"I believe spring sales will be strong, just as the past couple of months have been," Ms Penrose said. "Despite what some media commentators have been saying, prices have stayed strong through the western suburbs."
Ms Workman added: "RE/MAX Ignite and RE/MAX Profile Real Estate are both powerhouse names in Brisbane's western suburbs. We've ensured that our coming together is seamless for clients, agents, property managers and administration staff alike.
"We are honoured that Christina and Grant gave us this opportunity and will also stay with us as a sales team. We are lucky to have an awesome network in RE/MAX Australia."
ABOUT THE AUTHOR
---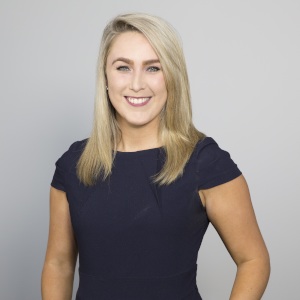 Emma Ryan is the deputy head of editorial at Momentum Media.

Emma has worked for Momentum Media since 2015, and has since been responsible for breaking some of the biggest stories in corporate Australia, including across the legal, mortgages, real estate and wealth industries. In addition, Emma has launched several additional sub-brands and events, driven by a passion to deliver quality and timely content to audiences through multiple platforms.
Email Emma on: [email protected]com.au