Harcourts has revealed two of its own will be taking up new roles to better fulfill the brand's potential across New South Wales and the ACT.
Harcourts Group Australia CEO Marcus Williams has indicated Mahan Shishineh will be chief executive officer of the New South Wales/Australian Capital Territory support team, while Babette Coutanche will move into the role of property management operations manager of the same group.
According to Mr Williams, the new appointments are a signifier of Harcourts' commitment to "strengthening the value delivered into the franchise offices from our corporate team on both a national and state-based level".
Mr Shishineh has served as a general manager within the business since 2018 and is a member of the board of directors. He has previously acted as franchise development manager for the business, with Mr Williams stating that "over the past seven years, Mahan has led the initiative to recruit new franchise offices and team members, along with the added responsibility of supporting each Harcourts business owner in their growth".
Ms Coutanche will add to her portfolio, with the operations manager already undertaking a similar role in the Queensland support team.
"Adding Babette to the arsenal ensures both property management and sales teams are well looked after," Mr Williams said.
Together, Harcourts has revealed they are charged "to drive continued excellence in all aspects of the business and improving the experience of being part of the Harcourts franchise network".
Commenting on his new role, Mr Shishineh expressed the belief that Harcourts is yet to reach its true potential across New South Wales and the ACT.
"Where I have witnessed a real strength throughout NSW/ACT is our culture of sharing knowledge and being there for one another," he noted.
"This mindset leads creating and maintaining valuable businesses through our strategic process of a tailored annual business plan, monthly check-ins and quarterly reviews, using market and business data to set goals and achieve them."
For Ms Coutanche, there is unrealised potential in the property management side of things.
Her focus will be on "having a well-operated, efficient, scalable property management business within each of our Harcourts businesses".
"What this often-overshadowed part of the industry truly has to offer is securing a solid foundation and ensuring franchise businesses can weather any fluctuations in the sales market by providing reliable, steady, consistent income and revenue streams to support and maintain consistent momentum towards growth," she said.
ABOUT THE AUTHOR
---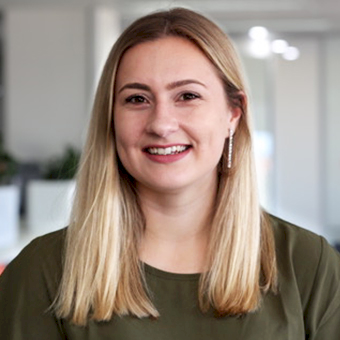 Grace is a journalist across Momentum property and investment brands. Grace joined Momentum Media in 2018, bringing with her a Bachelor of Laws and a Bachelor of Communication (Journalism) from the University of Newcastle. She's passionate about delivering easy to digest information and content relevant to her key audiences and stakeholders.