McGrath Estate Agents has expanded its footprint in the Illawarra region in NSW.
McGrath has pinpointed Thirroul, NSW, as the location for the new office. The new office will  be opened "under the auspices of its long-time franchise partner, the McCarthy/Sutherland Shire & Illawarra Group led by Patrick McCarthy", a statement confirmed. 
"Pat and his team have established a formidable and respected operation in the Illawarra, having expanded their reach to this important south-coast market over 18 months ago. So, opening in Thirroul will be a value-add to their community of buyers and sellers alike," said John McGrath, founder and executive director of McGrath.

"Thirroul itself offers low-density beachside living that is increasingly appealing to both Sydneysiders wanting an escape as well as those who are attracted to this wonderful lifestyle, amenity and its proximity to Sydney and the regional cities of Wollongong and Canberra."

Commenting on his new role at the Thirroul office, Mr McCarthy said he is excited to cement the group's footprint in the local market. 

"This is an important region for our group to expand into," he said.

"We are seeing more Sydneysiders make the move into Thirroul, especially now that many workers are given flexibility with their working conditions. 

"The Thirroul train line allows commuters to get to Central Station in Sydney within an hour and gives residents the relaxed coastal lifestyle that Thirroul has to offer and get out of the busy Sydney area."

Mr McCarthy won't be alone in the new office launch. In December 2019, Jeremy Hodder joined the group and will now be partnering with Vanessa Denison-Pender, former director of One Agency Thirroul, to open the new premises, a statement from McGrath confirmed.

"We are delighted to be partnering Vanessa and Jeremy to open an office in the area," Mr McCarthy said.

"Vanessa has been in the industry for 17 years and has been a principal in the area for eight years. Her market knowledge and commanding position in the area is a great asset to McGrath.

"We feel that we have assembled a great team here with a longevity of industry experience, with Jeremy Hodder having joined us over a year ago. Jeremy has worked for over 18 years both as an agent and auctioneer."

ABOUT THE AUTHOR
---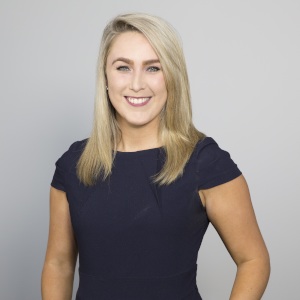 Emma Ryan is the deputy head of editorial at Momentum Media.

Emma has worked for Momentum Media since 2015, and has since been responsible for breaking some of the biggest stories in corporate Australia, including across the legal, mortgages, real estate and wealth industries. In addition, Emma has launched several additional sub-brands and events, driven by a passion to deliver quality and timely content to audiences through multiple platforms.
Email Emma on: [email protected]com.au