Two veterans of real estate want to "shake up" the industry, teaming up to launch a new consultancy service in a bid to better support agents and business owners.
Hive Consulting Co is the brainchild of Marnie Beauchamp and Mitchell Angel, who said they had recognised a need both within business operations more generally, and in real estate in particular, for a platform that could provide business owners and employees with support and guidance in all aspects of growth and performance planning.
With more than 34 years of industry experience between them, Ms Beauchamp has been a business owner, agent and mentor for the past 25 years.
Mr Angel is an experienced sales agent and has previously worked as a network development manager.
Even with the new business venture, which will be operational Australia-wide as well as in New Zealand, both Ms Beauchamp and Mr Angel haven't given up their day jobs — they're still working as licensed real estate agents day to day.
Ms Beauchamp acknowledged "real estate is a fantastic industry to be in".
"But it is quickly evolving from the traditional process-driven model we grew up with. It is time to adapt to the new ways in this digital world and now is a perfect time to reset our goals and redirect for a more simplified future," she added.
"The world changed in 2020, and the way real estate is done must change."
Having launched on 3 August 2020, Hive Consultancy Co has said it will be able to provide agents, principals and owners with services including business growth planning and performance, sales and leadership training, recruitment, rebrands and events, copywriting, mindset and motivations, and social media and marketing, among other services.
Ms Beauchamp and Mr Angel's aim is to take the day-to-day challenges away from business owners and principals "so they can get on with what they do best: listing and selling".
According to Mr Angel, the new business has sprung out of what he said was a general lack of support available in the industry.
"We had people screaming out for help," he stated.
"We want to be there for our clients, to support them through their growth and challenges, to be the hand to guide them throughout."
ABOUT THE AUTHOR
---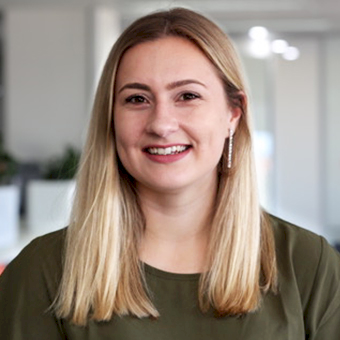 Grace is a journalist across Momentum property and investment brands. Grace joined Momentum Media in 2018, bringing with her a Bachelor of Laws and a Bachelor of Communication (Journalism) from the University of Newcastle. She's passionate about delivering easy to digest information and content relevant to her key audiences and stakeholders.