If your team is succeeding in most of their endeavours, then take a bit of time off and celebrate. Be thankful that you and your team have the right combination of chemistry and talent to be able to overcome the multitude of challenges that most teams have difficulty dealing with, writes James Short.
Making a team perform consistently at a high level is no small feat. In fact, 60 per cent of work teams fail. That's how challenging it is to make a team succeed. The fact that your team is succeeding means that you and the team members are doing something right.
Communication, trust and accountability are just some elements that will allow your team to accomplish the team goals. But what causes teams to fail?
If you see that your team is falling behind and on the verge of failing, as the leader, you have to step in as soon as possible to see what is causing the problem. Figuring out the root cause of the issue is the first step in solving it. The hard part is knowing where to start looking. Where do you begin?
Team leadership

Is your team not doing that well? Are the team members not performing as well as they should be? Before investigating what is causing the problem, examine yourself as a leader. Lack of leadership can cause chaos in the team.
Think of yourself as the team's compass. You are the one who has to guide the team to its goal. Take a step back and check how well you are communicating with the team.
Are you being clear enough in the direction you want the business to go? Are your strategies solid enough for your team to execute? Are you engaging with them? Are you aware of their challenges? Always remember that, as a leader, everything starts with you.
If the team is failing, you might be failing as a leader.
Time

The word "deadline" is a word that most teams dread to hear. Which brings us to time. When a team is pressed for time, they commit more mistakes.
As the project deadline draws more closer, team members tend to sacrifice quality just to complete the project on time. This puts extreme pressure on them which causes their stress levels to shoot up. And the thing with stress is that it has long-term effects.
Stress not only affects your team during the current project but with future projects as well. Give your team ample time.
Plan and strategise appropriately to avoid crunch time.
By James Short, consultant
ABOUT THE AUTHOR
---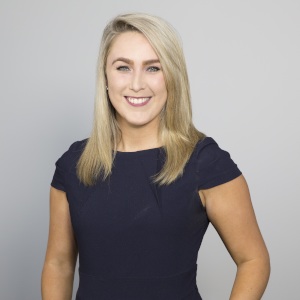 Emma Ryan is the deputy head of editorial at Momentum Media.

Emma has worked for Momentum Media since 2015, and has since been responsible for breaking some of the biggest stories in corporate Australia, including across the legal, mortgages, real estate and wealth industries. In addition, Emma has launched several additional sub-brands and events, driven by a passion to deliver quality and timely content to audiences through multiple platforms.
Email Emma on: [email protected]com.au