The Eview Group has confirmed a further expansion across the Sunshine State, unveiling its new offering throughout Buderim and surrounding suburbs.
Russell Dell of Dell Estate Agents has partnered with the Eview Group to launch his self-titled brand across the local marketplace. 

Mr Dell brings a broad range of experience, with a specific focus on residential property sales and off-the-plan developments. In addition, Mr Dell has a background in project marketing.

"The Eview Group model proposes an ability to operate free from 'traditional agency' restraints, and thus, helping to generate freedom to build my own brand, and do my own thing," Mr Dell explained.

"Providing an innovative and collaborative concept to real estate, enthusiastically redefining previously determined boundaries, presents clients with an opportunity to genuinely highlight their property transition, limiting branding interference."

Commenting on the partnership, Manos Findikakis, CEO of the Eview Group, said Mr Dell's unique skill set is a great asset.

"We are full of anticipation and enthusiasm for Russell, as he launches his inclusive and contemporary brand, firmly establishing his position as a highly skilled sales agent and award-winning, developer-specific performer. It's exciting to think our model extends itself to this creative format, yet with its flexibility and adaptable structural backbone, we can identify the attraction," Mr Findikakis said. 

"Having such flexible business system configurations, our model provides agents with limitless brand and serviceability possibilities, while offering administration and compliance reinforcement. It's always an exciting moment for us when we hear of the problem our business model solves."

Mr Findikakis added: "We are very fortunate to have connected with renowned real estate agent Russell Dell, and are humbled to think he identifies with our model as a way to represent a collaborative approach to real estate, encompassing both established residential property together with development opportunities.
"I'm excited to witness the team's positive engagement around Russell's innovative marketing concepts. His exuberant energy, authenticity and 'down to earth' communication style will be well received by our entire nationwide team, and of course, complements our culture — an important consideration for the Eview Group."

ABOUT THE AUTHOR
---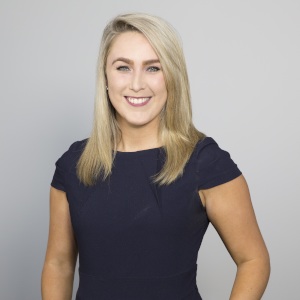 Emma Ryan is the deputy head of editorial at Momentum Media.

Emma has worked for Momentum Media since 2015, and has since been responsible for breaking some of the biggest stories in corporate Australia, including across the legal, mortgages, real estate and wealth industries. In addition, Emma has launched several additional sub-brands and events, driven by a passion to deliver quality and timely content to audiences through multiple platforms.
Email Emma on: [email protected]com.au