Four new directors will take to the board of the Real Estate Institute of Victoria (REIV), effective 1 October.
Jacob Caine, Leah Calnan, Adam Docking and Andrew Meehan have been appointed the new directors, following voting closing at 5pm on 24 August 2020.
The decision sees current REIV president Leah Calnan and senior vice-president Adam Docking re-elected for their third and second three-year terms, respectively.
Meanwhile, Jacob Caine and Andrew Meehan will join the REIV Board for the first time. The pair replace Lee Maher and Frank Hellier, who will come to the end of their three-year terms on 30 September 2020.
"With seven candidates and a high voter turnout, it was very encouraging to see so much interest in the future direction of the REIV," REIV CEO Gil King said.
"I thank all of the candidates for their nominations and commitment to the REIV and, while not successful on this occasion, we look forward to the continued active involvement of Frank Hellier, Sadhana Smiles and Courtney Thursfield.
"Leah Calnan and Adam Docking have undertaken a great amount of work guiding the real estate sector through COVID-19; their re-election provides important continuity. First-time REIV directors Andrew Meehan and Jacob Caine will both bring extensive leadership, business and real estate knowledge and experience to the board."
Mr King added: "Jacob is committed to professional development both as a leader and in real estate. He has hands-on experience in a range of real estate roles and currently serves as the CEO of Caine Real Estate in Melbourne's CBD.
"Andrew is the co-founder, managing director and CEO of Nicholas Lynch Real Estate Group on the Mornington Peninsula. Andrew has director level and senior management experience in several other industries both in Australia and abroad.
"I thank the outgoing directors for their input and look forward to welcoming the new directors to the board."
ABOUT THE AUTHOR
---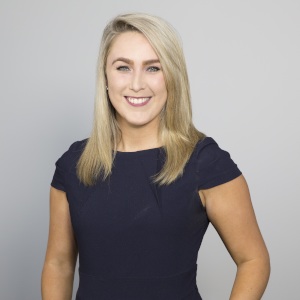 Emma Ryan is the deputy head of editorial at Momentum Media.

Emma has worked for Momentum Media since 2015, and has since been responsible for breaking some of the biggest stories in corporate Australia, including across the legal, mortgages, real estate and wealth industries. In addition, Emma has launched several additional sub-brands and events, driven by a passion to deliver quality and timely content to audiences through multiple platforms.
Email Emma on: [email protected]com.au