An Australian agency has revamped its senior leadership team in response to continued growth in its primary service market.
Ouwens Casserly Real Estate (OC) has responded to continued growth in the South Australian market by expanding its senior leadership team with the appointment of John Thompson.
Mr Thompson joins the team in the newly created role of chief operating officer (COO). His new post will see Mr Thompson offer strategic support and leadership across all divisions of the business.
Commenting on the move, OC's managing director, Nathan Casserly, said Mr Thompson would offer valuable support to both himself and fellow MD Alex Ouwens.
"John has been managing a hugely successful recruitment business that has more than tripled in revenue over his seven-year tenure and joins OC during a year that has already demonstrated just how vital strategic planning and preparation is for any business," Mr Casserly said.
"In this newly created role of COO, John will lead our corporate departments across Marketing, People and Culture, Operations and Finance, ensuring our values of authenticity, optimism, passion and precision continue to feed into everything we do.
"Attracted to our cutting-edge agent training system, our AI-driven data lead generation and best-in-industry workplace environment, John understands the importance of building a pipeline of work for our consultants. This, along with John's impressive business acumen and vast skill set, will be vital in attracting and retaining SA's most talented people for the next stage of OC's growth."
Mr Casserly added that Mr Thompson's new role will effectively see him take over the running of the business day-to-day.
"Having the support of John will allow both Alex and [me] to focus solely on growing the business and give us the benefit of time to reconnect with our people and our clients, the parts of the business we are most proud of and so passionate about," Mr Casserly explained.
Mr Thompson said he is delighted to join OC at a time of such rapid growth.
"OC is one of Australia's fastest growing independent property firms, and in my short introduction to the business, I can see why. OC is a business that is built on great people, strong leadership and a commitment to exceeding customer expectations. I am thrilled to be joining OC and look forward to contributing to their ongoing success," he said.
SA market 
Commenting on the team's primary service market, Mr Casserly explained how South Australia's "enviable position" in terms of government restrictions and cases has meant the property market is surging back.
"The turnaround we are seeing is quite dramatic; Adelaide is understandably being viewed as a 'safe haven', expats and South Australians living interstate are returning in droves with the hope of escaping the more seriously affected areas. We are seeing some real growth not only in our metro areas but within regional areas that are still easily commutable," he said.
"We are on track for close to 1,000 sales for the year just as forecast, so things are really starting to hum again. There is a consumer confidence that is energising, and that is a good feeling.
"The perfect storm of high demand, government stimulus and low stock is what continues to drive the post-COVID upturn. Our market share has increased by 20 per cent in last 12 months, so it gives us good reason to feel optimistic about further growth."
ABOUT THE AUTHOR
---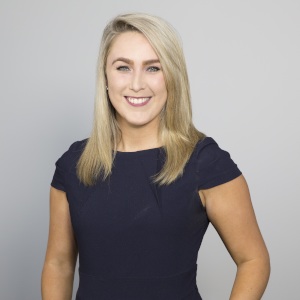 Emma Ryan is the deputy head of editorial at Momentum Media.

Emma has worked for Momentum Media since 2015, and has since been responsible for breaking some of the biggest stories in corporate Australia, including across the legal, mortgages, real estate and wealth industries. In addition, Emma has launched several additional sub-brands and events, driven by a passion to deliver quality and timely content to audiences through multiple platforms.
Email Emma on: [email protected]com.au