Two new franchises will join the RE/MAX Australia network, bolstering the group's residential and commercial offering in Canada Bay and the surrounding areas.
Principal Garry Kelly has moved under the RE/MAX banner, operating RE/MAX KRG and RE/MAX Commercial Alliance out of shared premises in Sydney's inner west.
He is joined by Ana Kelly, business manager for RE/MAX Commercial Alliance and RE/MAX KRG, and Matt Roffe, director and sales manager of RE/MAX KRG.
From Mr Roffe's perspective, the transition to RE/MAX is for the benefit of their customer and client base.
"The most important thing we want the market to know is that we are the same people offering the same level of service," he commented.
"While our real estate agency presents a new face to the community, we are the same team offering the same excellent service and local expertise we pride ourselves on."
Explaining the transition to the global network by himself and Mr and Mrs Kelly, Mr Roffe said the decision was spurred on by culture, growth and global-reach reasons.
"We are a family business, so having the right culture within our business is very important to us," he said.
"The RE/MAX brand will allow for business growth both in our residential and commercial businesses. The commercial sales and leasing component of our business has grown significantly in the last 12 months and we are ready for it to stand as a separate entity, but there wasn't the flexibility to do so under the previous brand."
Mr Roffe also flagged the "huge potential for commercial growth in the inner west corridor and RE/MAX Commercial Alliance will allow us to meet the needs of that market".
He's already anticipating growth in numbers in order for both the residential and commercial sales teams to meet the demands of the local market.
"We accepted RE/MAX Australia's invitation to join its network as we clearly see joining the RE/MAX group opens more doors for our existing and new clients," the agent said.
"We can grow our business with a real estate brand that has a global reputation for excellence, which is already in more than 110 countries and has a reach of more than 130,000 RE/MAX agents globally."
Commenting on the announcement, Joel Davoren, RE/MAX Australia's managing director, said Mr Roffe and the Kellys are "the calibre of business owners and agents" he is seeking for RE/MAX's expansion in Sydney.
"I have a long relationship with Matt, Garry and Ana based on mutual respect, so I am delighted and excited to have them join RE/MAX and pleased to see them springboard their growth in Canada Bay and greater surrounds," Mr Davoren said.
ABOUT THE AUTHOR
---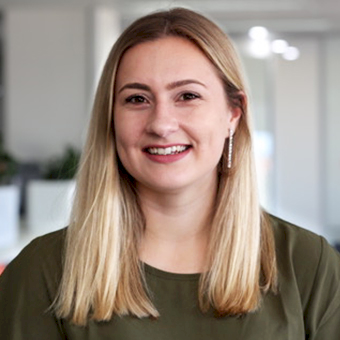 Grace is a journalist across Momentum property and investment brands. Grace joined Momentum Media in 2018, bringing with her a Bachelor of Laws and a Bachelor of Communication (Journalism) from the University of Newcastle. She's passionate about delivering easy to digest information and content relevant to her key audiences and stakeholders.