What does it mean to be successful? How do you picture yourself as a successful person? I'm guessing that you're picturing yourself like one of those wealthy persons that we see in magazines and on the internet, writes James Short.
We always equate success with money when, in truth, being successful goes beyond how much you have in your bank account. Yes, being successful can mean being wealthy in terms of money, but it can also mean being wealthy in other aspects of life.
Being in tip-top shape and rarely getting sick is, in my opinion, considered being successful. Having a healthy lifestyle is a goal worth pursuing. Being emotionally balanced is also an awesome goal. Having great relationships with the people around you is also a good measure of success.
Let's not limit ourselves to the monetary aspect of life when measuring success. You might already be a successful person but you are not seeing it yet.
Passion and dedication are great tools to have when trying to achieve success. However, having too much passion and dedication can sometimes cause you to be overly critical of yourself.
When you criticise yourself for everything that you do, it can make you feel like a failure. It brings undue stress when, in fact, you already achieved success. Give yourself a break and learn to appreciate what you have already achieved.
Celebrate your successes. So, how do you know that you are already successful?
You are taking risks

If you find yourself drawn to taking calculated risks, then chances are you are already a successful individual. This is not just about taking risks for the sake of it.
You are the type of person who is not afraid to take risks because you are confident enough that your plans, strategies and skills will push the odds in your favour. Think about it. Most people are not willing to go outside their comfort zones yet, here you are, trying out new things and grabbing any opportunity that comes your way.
You're not the one to complain

Complaining drains energy and is stressful. You already know this and have moved on from complaining to focusing on finding the solution. You are fully aware that complaining about anything is just a waste of time.
Yes, it can bring attention to a problem, but it does not bring you closer to a solution. Instead, you recognise the problem and immediately get on to finding a solution for it. In short, you are beyond complaining.
By James Short, consultant
ABOUT THE AUTHOR
---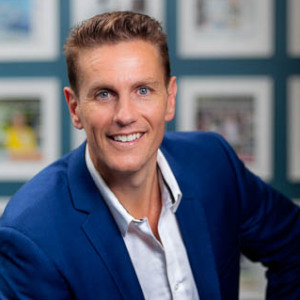 James Short has been assisting principals and directors lead and grow their businesses for the past six years. Taking them from being stuck, unclear and not moving forward to having that clarity, direction and accountability within their organisation.